CoG: Impeachment of Wajir Governor Mohamed Abdi political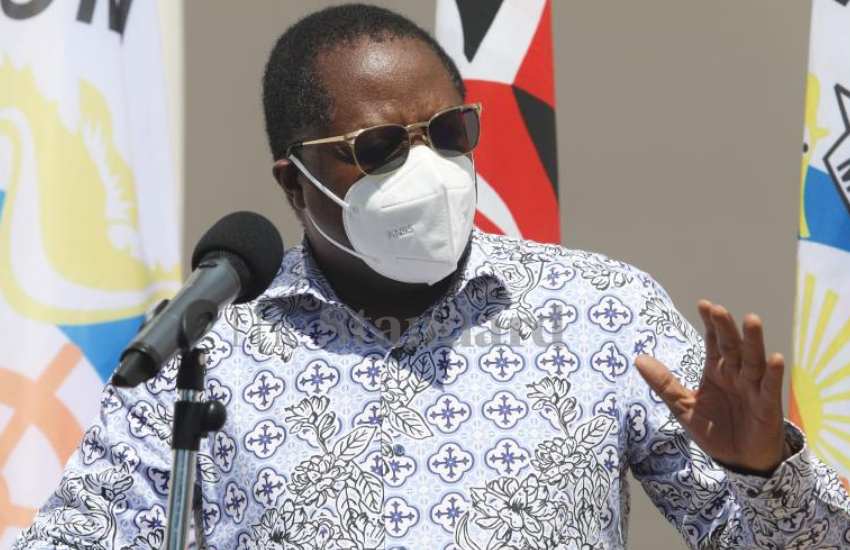 Council of Governors chairman Martin Wambora has expressed discontent in the manner in which the impeachment of Mohamed Abdi as Wajir Governor was conducted.
Wambora said the process was characterised by the disobedience of the court orders. The court had barred County Assembly and the Senate from impeaching the governor until the case filed is determined.
"There was a deliberate failure by the Senate committee to consider the governor's exonerating evidence on health as captured by Nation Survey report on Health published in May 2019," he said.
He complained that the Senate had lowered the standard of proof and threshold on impeachment matters and thus exposing the counties to political upheaval.
Wambora noted that there was a failure to follow the provision of the Assumption of Office of Governor Act resulting in a hurried oath-taking of the deputy governor.
"Senate failed to have set standards of what amounts to gross violation of the constitution. For example, in the Kirinyaga case, the Senate acquitted the Governor charged with similar violations."
The Chair who was speaking in Mombasa while accompanied by Governor Hassan Joho further said Covid-19 positivity rate had slightly gone down in some parts of the country.
"The current positivity rate stands at 7.5 per cent. This seems to be much lower than what has been reported in the previous weeks," said Wambora, urging Kenyans to remain vigilant and aware of the severe effects of the Indian Covid-19 variant.
Wambora revealed that bed capacity in 39 counties had improved.
Last week, the number of available isolation beds were 7,792. "This number increased by 171 after some patients recovered from Covid-19."
He said the Intensive Care Unit beds available were 342. This number has increased by 31 per cent.
Joho said Mombasa county residents have been observing the Covid-19 protocols and that was why the infection rates had gone down.
"We have closed isolation centres in Mombasa because the infection rates have gone down," said Joho.