Ruto reacts to BBI vote outcome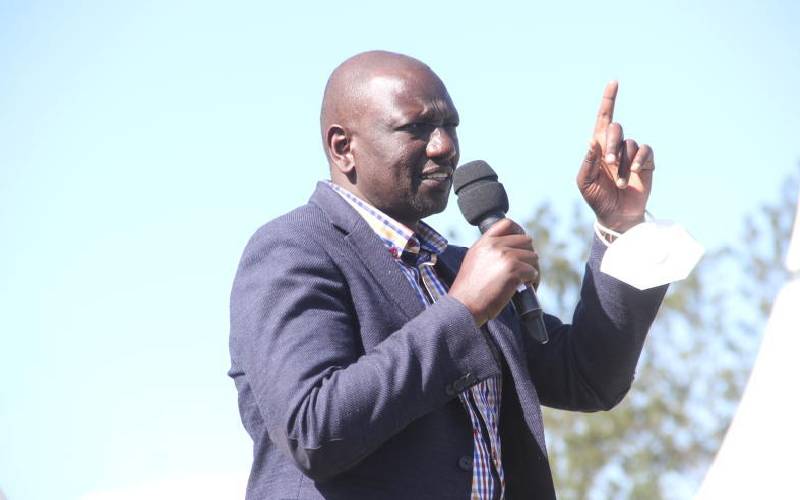 Deputy President William Ruto has broken his silence, a day after MPs including some of his allies voted overwhelming to endorse the Constitution of Kenya (Amendment) Bill, 2020
The DP on May 7, said he respects the outcome of the vote and will also respect the verdict from the Senate and finally from Kenyans during the referendum.
"Being a democracy, the National Assembly voted on the Constitution amendment Bill and so will the senate. When the people's turn comes they too will vote and we will march on," he tweeted.
He said he will respect the decision taken by the National Assembly, Senate and Kenyans during the referendum.
"We should respect everyone's decision and accept democratic outcomes; all views make us stronger together." He added.
Ruto and his allies have been critical of the BBI Bill which they claim is meant to create positions for some people and in the long run burden the taxpayer.
Majority of MPs on Thursday voted on the bill citing resource allocation, inclusivity and more funds to counties as some of the reasons why they have endorsed it.
During the second stage, 320 members participated in the vote with 235 supporting the bill, 83 opposing while two abstained.
A majority of Ruto allies rejected the bill during the vote that largely took political alignment alignments in the country.
During voting in the third reading, 224 MPs voted for the bill, 63 voted against while two abstained.
The Senate is expected to vote on the bill next week.
President Uhuru Kenyatta and ODM leader Raila Odinga had on Wednesday asked MPs in the National Assembly and Senate to pass the bill.
In a joint statement on Wednesday, the two principals asked the parliamentarians to listen to the voice of the people.
While urging them to put aside their political differences, Uhuru and Raila said it is not the time for political adversity.
The promoters, however, will have to wait for the High court to conclude a case challenging the BBI process.