BBI Chronology: It's been a a bumpy ride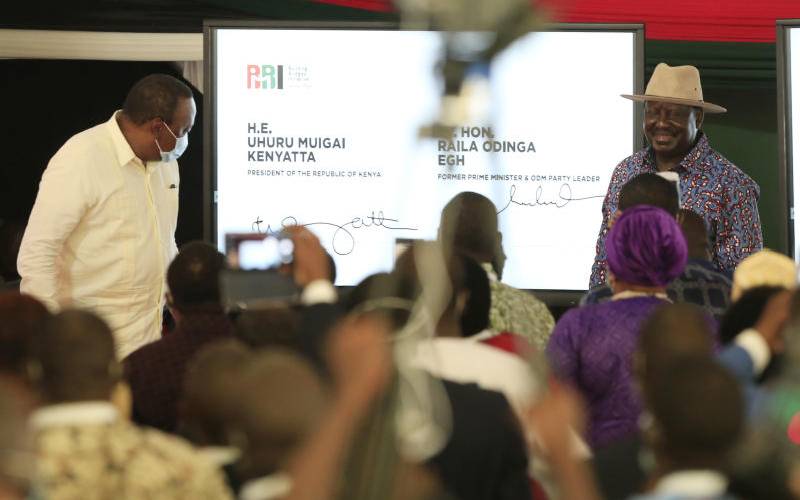 In the wake of reports that County Assemblies may have transmitted varying bills of the Constitution of Kenya (Amendment) Bill, 2020, popularly known as the BBI or the referendum Bill, we take you down the memory lane.
January 2020 – Omtatah files petition against BBI taskforce mandate extension
• Activist Okiya Omtatah moves to court to stop the President from extending the team's mandate. Uhuru gazetted appointment of 14-member committee to oversee implementation of the Building Bridges Initiative (BBI) taskforce report. Taskforce renamed the Steering Committee.
February 1, 2020- Tanga Tanga Rallies
• Senate Majority Leader Kipchumba Murkomen says Deputy President William Ruto will lead their Building Bridges Initiative meetings planned from February 8 in Nakuru.
February 17, 2020 – Punguza Mizigo re-introduced
• Thirdway Alliance Party leader Ekuru Aukot re-launched the Punguza Mizigo initiative, renamed as Punguza Mizigo Kenya Bill.
March 4, 2020- Thirdway Alliance suit dismissed
• High Court dismissed petition filed by Third way Alliance party seeking to quash a decision by President Uhuru Kenyatta to appoint a steering committee to implement the BBI constitutional review process.
September 16, 2020
• Economist David Ndii filed a joint petition with four other activists seeking to clip Parliament's wings on BBI reforms.
October 22, 2020
• Health workers say BBI-proposed health service commission watered down, vow to reject it.
October 24, 2020
• IEBC terms as ill-founded a proposal by BBI task force to reconstitute the electoral commission in order to provide a clean slate ahead of 2022 General Elections.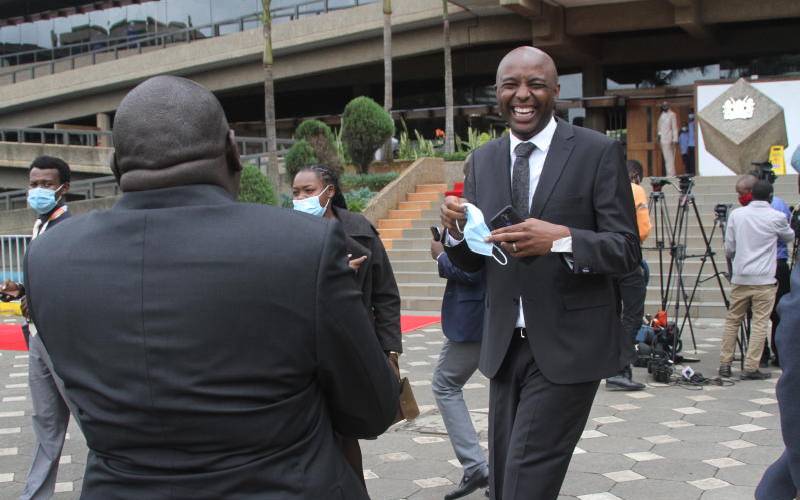 Jan 3, 2021 - Kang'ata letter
• Senate majority whip Irungu Kang'ata writes letter to President Uhuru Kenyatta declaring that the BBI initiative is unpopular in the president's native central Kenya.
December 09 2020
• High Court declined request by a voter in diaspora James Gitau to stop the Independent Electoral and Boundaries Commission (IEBC) from receiving or verifying signatures collected recently through the Building Bridges Initiative (BBI) in support of a referendum.
January 6, 2021
• Muslims for Human Rights (Muhuri) group lodges case to stop verification of BBI signatures due to lack of guidelines on the process.
January 14, 2021
• International Commission of Jurists (ICJ) rejected the BBI Referendum Bill in totality saying the proposed amendments to the constitution will not offer solutions to the country's social, economic and political problems.
February 1, 2021
• Linda Katiba Initiative launches campaign to rally Kenyans against BBI push.
February 8, 2021 –Conservatory orders issues
• High court issues conservatory order, barring IEBC from facilitating the referendum, court however failed to stop county assemblies and parliament deliberations on Bill.
February 24, 2021
• Lawyer Charles Kanjama filed case in Milimani Law Courts challenging the signature verification process that was carried out to support the Building Bridges Initiative (BBI) referendum. Application terms the entire decision of the Independent Electoral and Boundaries Commission (IEBC) as unreasonable.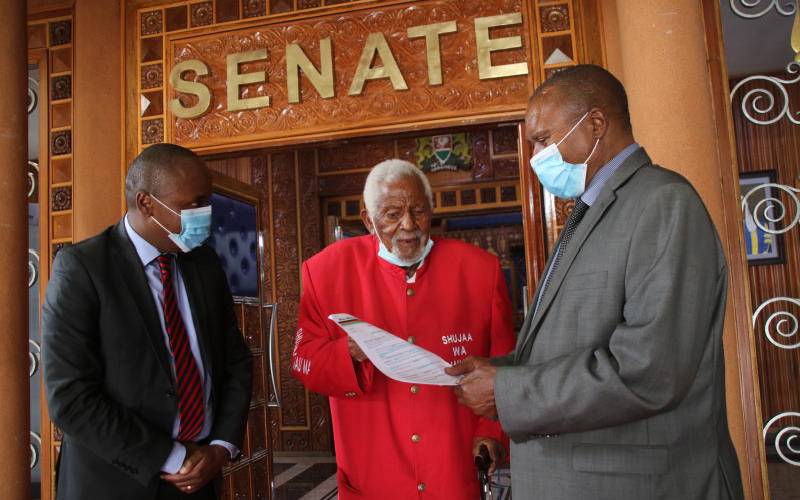 March 1, 2021
• Secretariat in charge of the BBI filed a case in court seeking to stop a case by lawyer Charles Kanjama on the legality of the signature verification process by the electoral commission.
March 26, 2021
• High Court suspends implementation of BBI Bill if passed by Parliament pending the hearing of a case challenging the Bill. Thirdway Alliance lawyer Elius Mutuma who urged the court to suspend the Bill from being assented into law.
April 21, 2021- Altered BBI documents
• Claims county assemblies might have passed different documents. Two Bills with conflicting articles.