Rush to set up new parties ahead of polls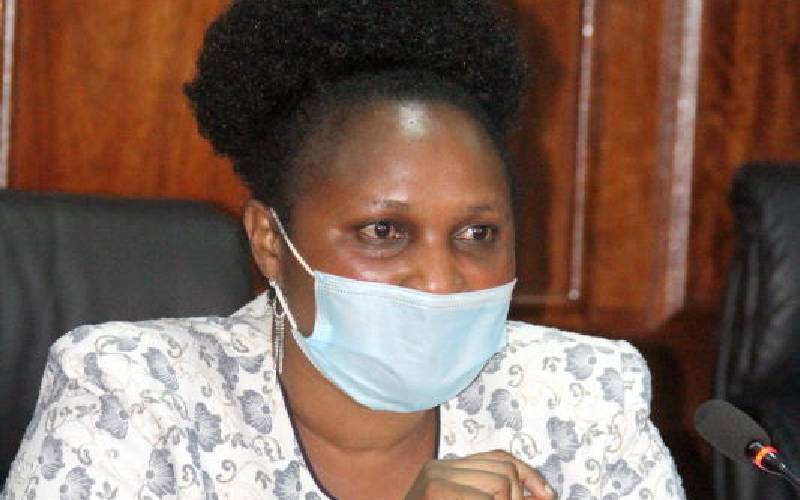 Registrar of Political Parties Ann Nderitu has told The Standard that her office has received more than 1,000 applications from citizens seeking to reserve names for proposed parties.
The disclosure comes one week after Ms. Nderitu invited the public to file any objections they might have against the registration of 14 parties that plan to participate in the 2022 General Election. Currently, there are 72 registered parties.
"I would attribute this unprecedented registration to succession politics that require a lot of realignments. Certain politicians are thinking of alliances and having a party will give them an edge in negotiating for senior positions," said Nderitu.
The parties seeking the registrar's nod are Movement United for Super Action, Mkenya Daima Party, Chama Ya Mapatano Kenya, Common People's Party and Wakenya Sote Party.
Others are New Dawn Party of Kenya, Daraja ya Kenya Party, National Economic Development Party, Adopt Development Assembly Party, The People's National Republican Party, Kenya Union Party, Kenya Democracy for Change, Nationalist Patriotic Party and Vitendo na Sera Party.
"From where we sit, it is difficult to know the people behind these parties. Some are proxies, who are ordinary Kenyans. It is only after registration that you learn that the party is owned by so and so," said Nderitu. "Others register thinking that people will be looking for a party to run to, or to sell a certificate."
The registrar disclosed that her office was in the process of moving membership registration to the E-Citizen platform, which will speed up the process by reducing paperwork.
"We have improved our system such that if you list a person registered in another party, the process fails to go through. The only loophole is those who register using a passport for one party and their ID for another," she said.
Jubilee Secretary General Raphael Tuju said there was a need to rethink the registration process, adding that many small parties not funded by the Exchequer could not operate offices in at least 24 counties as prescribed by the Political Parties Act.
"The registrar's office needs to be strengthened to ensure a regulator that can ensure strict compliance with the requirements. People open offices for purposes of registration and close them down once they attain registration. Jubilee is funded by the Exchequer but we find ourselves stretched to run the 24 offices as required," Tuju said.
He, however, admitted that one reason behind the push to apply for new outfits was the practice by established parties to hold sham nominations.
"Some people register their own parties because they fear they could be rigged out; and for them to be sure to be on the ballot."
Tuju added: "We have political entrepreneurs who register parties so that they are available for those who suffer at the party primaries. These small parties only become active during the elections. There are also those who register to cut a niche for themselves as a clan, community or region."
Political analyst Macharia Munene said the rush to register parties was normal before a general election.