President Uhuru declares four vacancies at IEBC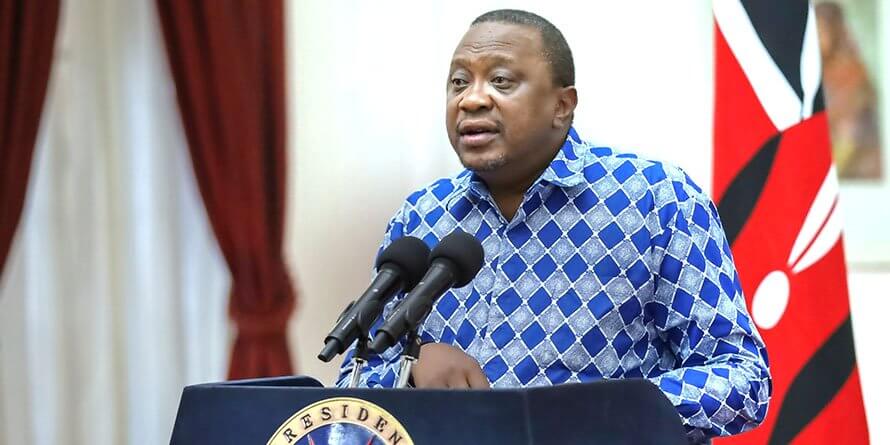 President Uhuru Kenyatta has declared vacant the positions of four former IEBC commissioners.
In a gazette notice dated April 14, 2021, Uhuru said the declaration was in accordance with section 7A(2) of the IEBC Act, 2011.
"I declare vacancies in the positions of four members of the independent electoral and boundaries commission," the notice read in part.
The four commissioners Roselyne Akombe, Margaret Mwachanya, Paul Kurgat and Consolata Nkatha resigned unceremoniously after the 2017 general election.
While Akombe resigned a few days to the election citing threats to her life, the other three resigned shortly after the election.
"We regret to announce our resignation with immediate effect," the three said in a joint statement.
The three were later in 2020 appointed as deputy heads of missions by President Uhuru Kenyatta.
While Mwachanya was deployed to Islamabad in Pakistan, Nkatha was deployed to Rome in Italy and Kurgat to Moscow in Russia.
This left the current chairman Wafula Chebukati and two other commissioners Boya Molu and Abdi Guliye staring at an overhaul.
President Uhuru Kenyatta signed into law the Independent Electoral and Boundaries Commission (Amendment) Bill No. 3 of 2019 on October 28, 2020.
The amended IEBC law establishes a selection panel to oversee the filling up of vacant positions at the Commission as well as future appointments to the electoral agency.
The new law also sets the criteria for the selection of IEBC Commissioners and outlines the qualifications of members of the selection panel.