Big dreams for Senator Abdulkadir Haji on his first day in Senate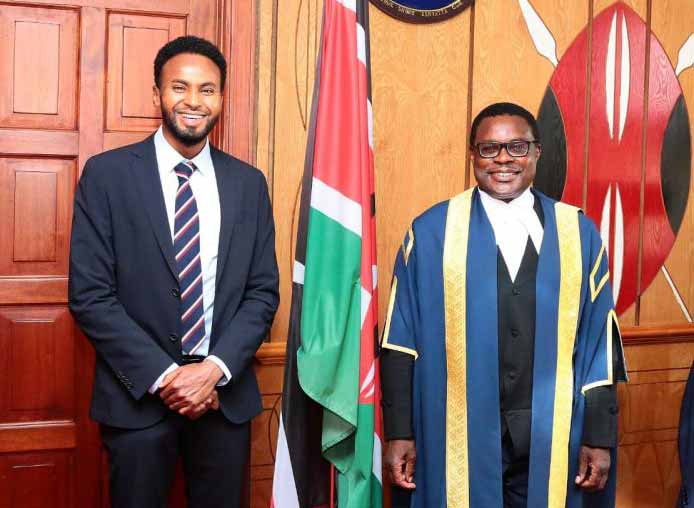 When newly-elected Garissa Senator Haji Abdulkadir Mohamed stood to give his maiden speech in Senate yesterday, he first gave thanks to the people who cleared his way to the senate.
He called Garissa residents "a people with high aspirations and who continue to overcome great odds to play their part in nation building."
Before the Independent Electoral and Boundaries Commission (IEBC) recently declared him senator, Abdulkadir is remembered for his heroic move in 2013 when he charged into Westgate during a terrorist attack. Together with police, his brave act saved dozens of people.
Abdulkadir said his father, the late Yusuf Haji, was his mentor and vowed to continue with the ideals and carry the late senator's views and values in the chamber.
He illustrated how the current senate is facing serious challenges at a time when the country is being ravaged by the Covid-19 pandemic and its people strangled by health and economic hardships.
In a modest but bold challenge, the new senator dared his experienced colleagues to think about how they are going to tackle challenges facing the people.
"Does this senate have a role in easing the collective pain we have undergone and continue to experience as a country? Does this senate have a role in renewing the collective dreams, hopes and aspirations of Kenyans? In my honest opinion, we have a role," he told his colleagues.
Senator Abdulkadir becomes the first senator to win an election unopposed, following a decision by clan elders following the death of his father.
Take a quick survey and help us improve our website!
Take a survey
The senator was heartily welcomed to the House by his colleagues who gave him useful nuggets on how to handle his new role.