The tragedy of the Sonkonisation of our politics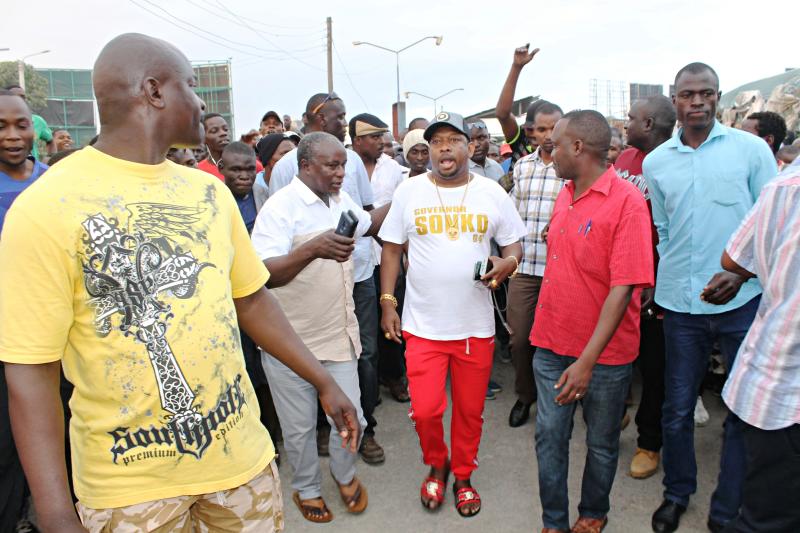 Described by Dauti Kahura in The Elephant as flashy, flamboyant, jewellery-clad gung-ho, Robin Hood type of a Mafia don, Mike Mbuvi Gideon Kioko Sonko burst into the public limelight in 2010 in a by-election preceded by the nullification of the election of Dick Wathika as Makadara MP.
Thereafter, he clinched the Senate seat in 2013, riding on the back of the majority poor languishing in the sprawling slums of the city. He even polled more than the two leading presidential candidates then – Uhuru Kenyatta and Raila Odinga – in Nairobi.
And in 2017, he clinched the Jubilee ticket and subsequently became the governor of Nairobi, to the chagrin of the city's establishment. Yet, with his abrupt and pompous entry into the Kenyan governance scene came the gifting of our politics a new lexicon from his last name: Sonkonisation.
Sonkonisation is a term used to describe a creeping populist culture in our politics hallmarked by antics, hype, philanthropism and promise of quick fixes to public problems as opposed to long-term, sustainable policy solutions.
The rise of populism in Kenya is largely attributed to the perpetual failure by the status quo to provide comprehensive, timely and quality social services to the public and alleviate poverty among the masses.
"Over the years, those who form government have failed to provide affordable and quality healthcare, education, and housing, among other services. This dissatisfaction with the ruling elite has been the breeding ground for the creeping Sonkonisation," said Ken Onyango from Nairobi.
Forced to rely on quick-fix solutions to their problems through charity, he adds that the masses find it easy to idolise those who espouse philanthropism as opposed to ideas in exchange for popularity.
Being the bane of our politics, ethnic mobilisation has only entrenched the interests of the elite, not the common citizen. Unfortunately, the alternative is now Sonkonisation.
But is this a Kenyan-only phenomenon? In his days, Colombia's Pablo Emilio Gaviria Escobar exemplified Sonkonisation. A ruthless but deeply philanthropic global drug lord and the leader of the Medellin cartel, he took the narcotic world by storm, controlling more than half of the international cocaine smuggling trade.
Throughout this period, he carried a two-faced character depending on those who either admired or hated him. Was he the drug lord as alleged by both the US and Colombian governments or was he the hero of the poor as proclaimed by those who benefited from his acts of charity?
From a struggling background, his studious rise in the narcotic world and a debut to Colombia's Congress as an alternate representative is no different from that of Sonko. A purported Shimo La Tewa Prison escapee, with allegations of drug trafficking levitating over his head, Sonko, too, rose through the ranks of MP and senator to become the governor of Kenya's capital city.
Philanthropists
Curiously, the two men share a character that catapulted them to positions of authority: they are philanthropists who have no qualms flaunting and using money to win people to their sides by ploughing huge amounts to community service.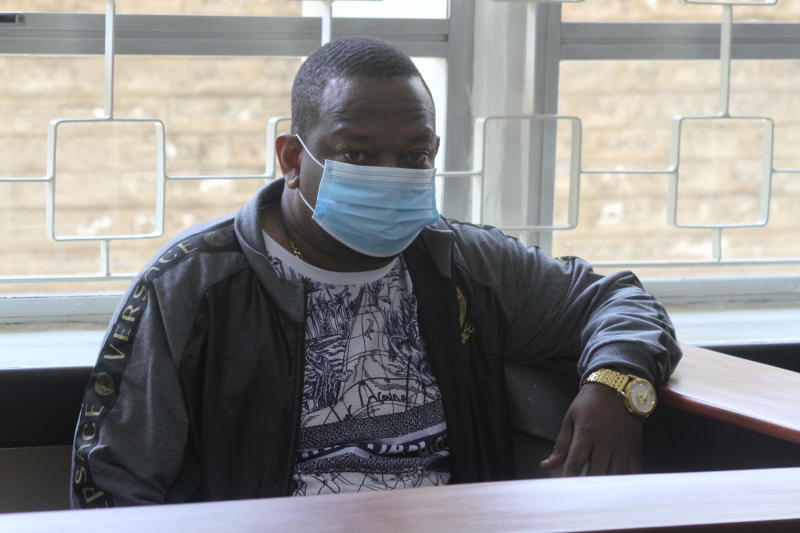 For Pablo, he built a solid network of rag-tag militia, spies, and die-hard supporters in his Medellin hometown through charity; paying school fees, buying food, catering for hospital bills and building houses for the slum-dwellers.
In return, those who benefited from his proceeds of crime were expected to pledge allegiance to him in a silent quid-pro-quo arrangement, carting an image of a hero-worshipped by the poor.
Infiltrating the corrupt political system through buy-offs, Pablo succeeded in Sonkonising the politics of Colombia. He used it as a cover for his underworld activities by earning some form of credibility to perpetuate impunity with immunity from prosecution.
His grass to grace story and sharing the proceeds of narcotics with the destitute represented the highest form of aspirations for the majority who saw him as their saviour.
Several years later, Kenya finds itself on the same path of rising tendency for Sonkonisation. But what does Sonkonisation of our politics portend for our democracy and the rule of law?
Being a constitutional democracy, there are a set of governance structures, principles and fundamental values that we adhere to as a country. It goes without saying that strong and independent institutions are the bedrock of our democracy.
But with leaders like Sonko, who find much glee in personalisation of public offices, institutions with predictable systems and order of operations and clear accountability mechanisms are endangered.
Notably, Sonko neither developed nor implemented any systematic plan to address mounting city problems during his time as governor. He instead used Sonko Rescue Team for his personal popularity gains at the expense of bringing honour to the institution of the office of the governor.
The principle of separation of powers is a tenet of our democracy that promotes checks and balances. However, Sonko's incessant fights with MCAs because of his haphazard mode of operation, and with no due regard for the separation of powers, served to entrench the excesses of the executive in a dispensation where the County Assembly ought to oversight it.
Same script but different cast, the biggest aim of the charity activities and emergency services under the Sonko Rescue Team was to exploit the poverty of the masses in exchange for support, just as Pablo's movimento civismo en marcha – civic movement on the move.
In essence, the intention of Sonkonisation of our politics is never to foster sustainable social change, but to win the hearts and minds of the majority poor through hawking immediate hope.
Hillary Shimenga, a lawyer, argues that those with no robust mind to lay down their vision proficiently for public scrutiny end up using charity to win elective positions.
"Due to lack of intellectual sophistication to conceptualise viable non-identity ideas, articulate policy issues that promote human development based on one's ideological grounding and rally people around a cause, our democracy ends up being highly commercialised," says Mr Shimenga.
Consequently, philanthropism becomes the biggest determiner of electoral outcomes as well as government policies.
Inadvertently, the well-educated who perform dismally while in positions of authority have also contributed to the growth of Sonkonisation.
John Ngumi, a boda boda rider in the city centre, attributes his love for the barely literate Sonko to the failures of the well-learned Evans Kidero during the latter's time at City Hall.
Unlike Sonko's solidarity with the hawkers and boda boda riders, he views Dr Kidero as an elite who only valued officialdom, not their plight. "With his education, Kidero did not help us in any way. In fact, we really suffered in his hands. Sonko had time for us because he knows our struggles and he can defend us," said Ngumi.
Therefore, the biggest danger that Sonkonisation of our politics poses to our democracy is its potent capacity to depreciate the quality of choice of leaders, who win elections not on the basis of meritocracy but their deep pockets and long hands.