You need each other to win 2022 polls, allies tell opposition bigwigs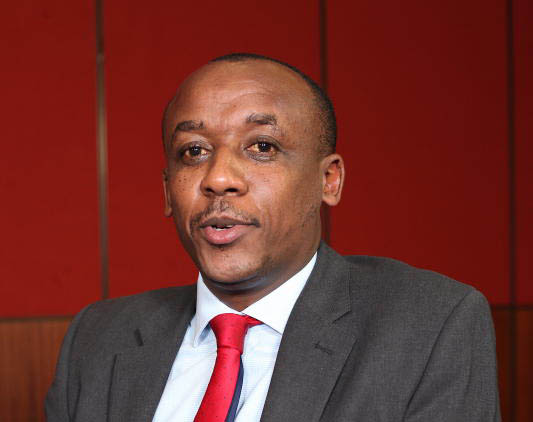 Allies of the opposition bigwigs now say they risk being thrashed by Deputy President William Ruto in next year's elections should they run separately.
National Super Alliance (NASA) MPs said yesterday there was no guarantee that any of the principals – Raila Odinga (ODM), Musalia Mudavadi (ANC), Kalonzo Musyoka (Wiper), Gideon Moi (Kanu) and Moses Wetang'ula (Ford Kenya) – would inherit President Uhuru Kenyatta's support base of Mt Kenya.
The lawmakers said the only sure way of one of the politicians succeeding Uhuru was by galvanising the opposition support base while making inroads in the traditional Jubilee base.
The remarks were in response to a suggestion by Mudavadi that One Kenya Alliance was open to working with Raila in next year's General Election.
"This is an emerging conversation, and if Raila feels that this is a conversation he buys into, we have no problem working with him," Mudavadi said on Sunday.
"We want it to be an all-inclusive alliance and to have all Kenyans to be part of it and to buy the vision. We want to have an economy that works for all Kenyans. We want to create jobs. We are going to seek out other leaders from across the country."
Yesterday, Cotu Secretary General Francis Atwoli said Mudavadi needs Raila more for the success of his political career. He said the former premier has huge support base that Mudavadi stands to inherit if he works closely with the ODM leader.
"Raila has always had a soft spot for Mudavadi, and for Mudavadi to be something in the political arena, he needs the support of Raila," said Atwoli.
"Working with Raila is for his political benefit. It is up to him to be calculative and make more friends and not enemies. Raila and myself will soon exit the political scene and if he is in good terms with him, he would inherit his political constituency."
ODM Chairman John Mbadi said the outfit was open to building a formidable alliance with other like-minded political figures for purposes of the next elections.
But the National Assembly Minority Leader said currently their focus was on the Building Bridges Initiative (BBI) and would only engage on political formations after the planned referendum.
"We are not averse to talking to anybody, we know that going forward we would need alliances. But for now we have said we want to put on hold any talks about alliances until after the BBI is passed at the referendum. We will discuss with many people, including Mudavadi, when that time comes," said Mbadi.
Makueni Senator Mutula Kilonzo Jnr, Lugari MP Ayub Savula and Dan Maanzo of Makueni said the four leaders need each other to succeed in forming the next government.
Kilonzo Jnr said going separate ways would mean splitting the NASA support base that will consequently deny them a presidential win.
"There is no guarantee that after Uhuru, the NASA principals will inherit the primary support base of Jubilee. So whichever way you look at it they would need each other. Minus Western or Eastern, Raila will go nowhere," he said.
"The elections will be won by the alliance that will be able to galvanise their current strongholds. It is that same reason why Ruto would not succeed Uhuru without the support of Mt Kenya."
Savula said they are determined to persuade Raila to back Mudavadi for the top seat, saying the ANC leader was currently acceptable across the country.
He said Mudavadi has previously sacrificed his ambition in favour of Raila and it would only be fair that the ODM leader drops his bid.
"The feeling is that Raila should back Mudavadi. After winning Matungu, Mudavadi's ratings went up. Luhya has higher chances of getting this seat with the support of Raila. We will ensure that everybody is accommodated," said Savula.
He said an alliance between Ruto and Raila would backfire, arguing that Mt Kenya region was yet to embrace the ODM leader.
Maanzo said Raila should rejoin his opposition partners and be ready for negotiations in picking a flag bearer.
The MP accused Raila of always wanting to be on top of his other colleagues despite running four unsuccessful bids.
"There is no single vote that Raila will get from the Jubilee strongholds. The only allies Raila has are his partners in NASA," said Maanzo.
"It is him who needs the team more than the team needs him. There is enough for everybody under the BBI dispensation. Going by himself, he will lose big time. He has lost Western, Coast and Eastern vote bloc," he added.
ANC nominated MP Godfrey Osotsi, however, accused the emerging alliance of trying to blackmail Raila into backing one of them for the top seat.
He said the four leaders have come together with hopes of winning a direct endorsement by the president.
He accused Mudavadi of projecting himself as the Raila punch man in the group when the others were cautious in engaging the former prime minister.
"I do not think Raila's support can be sourced through such methods that One Kenya Alliance appears to be engaged in. Raila still controls a large constituency that is at least four times the combined numbers controlled by the four leaders," said Osotsi.