Raila, Joho, Oparanya to battle out ODM's 2022 presidential ticket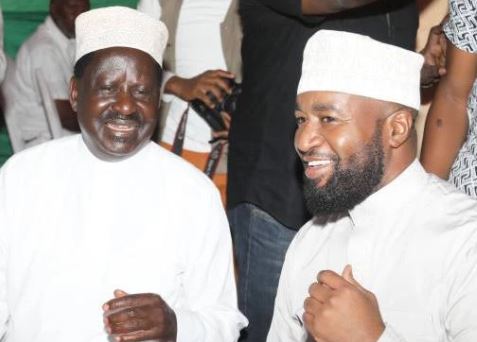 ODM leader Raila Odinga will be competing for the party's 2022 presidential ticket with Governors Wycliffe Oparanya (Kakamega) and Hassan Joho (Mombasa).
ODM National Elections Board in a statement on Thursday said it had accepted applications of the three as they had met the stated criteria as per the Kenyan and ODM Party Constitution.
"The NEB shall scrutinize the three applications, vet the candidates as required by the ODM Elections and Nomination Rules and subsequent thereto announce the next processes and timetable in accordance with the ODM Constitution," the board's chairperson Catherine Mumma said.
The Raila Odinga-led party invited applications for the presidential candidacy from members of the public in January this year.
Eligibility of interested parties included a non-refundable fee of Sh1 million, be a Kenyan citizen, a registered voter, a holder of a degree from a university recognised in Kenya, and with a high moral standing and integrity.
The former Prime Minister could be making his fifth stab at the presidency if ODM nominates him for the position.
On the other hand, his close allies Governors Hassan Joho and Wycliffe Oparanya, both of who are applicants maintain that they want to challenge their boss in flying the party's presidential flag.
At a past event, Joho is quoted saying: "I am interested in being the ODM flag bearer. We are democratically competing for the position. Even before the 2017 General Election I had said this region must be represented in the ballot."
Inflation inches up to 5.90pc
The inflation rate rose marginally to 5.8 per cent in February from 5.7 per cent in January, which was largely driven by cheap fuel and food prices.