Politics and pulpit: Why politicians won't keep off chapels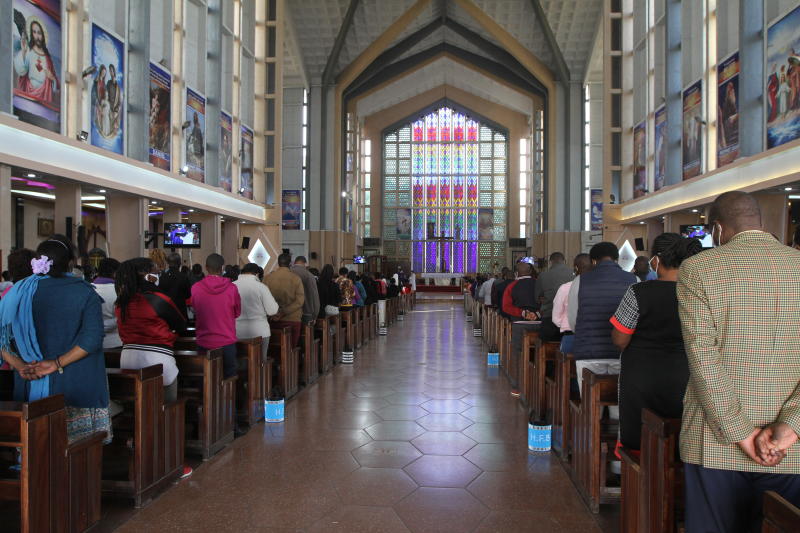 Senior politicians in the country are now increasingly flocking churches in an effort to identify with the members and win their support ahead of next year's General Election.
Although the churches are mainly meant for spiritual nourishment, Kenyans are regarded as "notoriously" religious and go to church not just for the purpose but to look 'godly.'
Since a majority of Kenyans are Christians, the politicians have been seeking to identify with the Church to win members' support, and in some cases turned the services into political meetings.
"Most church members would also like to identify with the politicians to show he or she is 'our' person and belongs to the church, and that he or she is a good person they can trust with their votes," political analyst and a Moi University lecturer Nyaga Kindiki says.
And as the country prepares for constitutional referendum and by-elections prior to the August 2022 General Election, political bigwigs, including President Uhuru Kenyatta, Deputy President William Ruto and ODM leader Raila Odinga, have visited the places of worship to pass political messages.
Wiper Party leader Kalonzo Musyoka, ANC's Musalia Mudavadi, Kanu chair Gideon Moi and Ford-Kenya leader Moses Wetang'ula, and several other MPs, have also been using the gatherings to woo members to back their cause.
With a majority of Kenyans believed to be going to church every Sunday, the religious institutions are seen as major puller of people, especially during coronavirus pandemic when public gatherings are banned. The churches have been given a leeway to continue with services with limited members.
Even in the US, the UK and the rest of Europe, churches have played a key role in elections, with the debate in America currently being between the Protestant backing former President Donald Trump and the Catholics rallying behind President Joe Biden.
Prof Kindiki says faithful usually like to identify with leaders who command a lot of social-economic influence "as one cannot lead people if he or she cannot address their social-economic needs."
Founding President Jomo Kenyatta identified himself with various denominations, including the Akorino, while former President Daniel arap Moi was a staunch AIC due to his Christian background, having attended mission schools.
The ban on political gatherings due to the Covid-19 pandemic has also left religious institutions as the only gatherings where people are allowed to meet socially.
The politicians who find it difficult to stay idle following the ban on rallies, including those for by-elections, have been quick to capitalise on church gatherings to address their followers and reach out for more support.
Covid-19 has further left many churches with little sources of funding, and now some well-oiled leaders are seeking to fill the economic gap through harambees and tokens to clerics. Some churches have been divided on whether politicians should be barred from the pulpit.?