Residents pick new MPs amid rigging allegations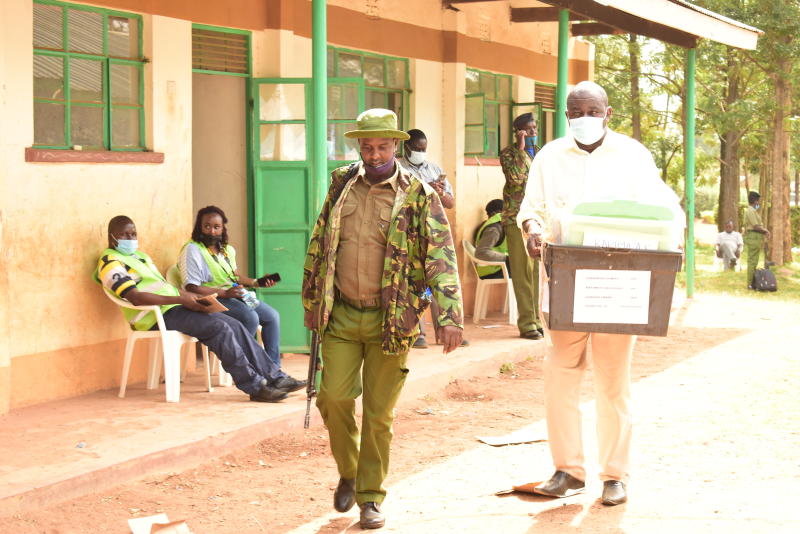 Residents of Matungu and Kabuchai constituencies go to the polls to elect new MPs this morning amid claims of a plot to rig the election.
Yesterday, ANC leader Musalia Mudavadi claimed some Independent and Electoral Boundaries Commission (IEBC) officials met ODM leaders to strategise on how to influence the outcome of the by-election in Matungu.
On Tuesday, Kakamega Senator Cleophas Malala made similar claims.
Mudavadi who addressed journalists at his Mululu home in Vihiga County, also demanded that IEBC should investigate claims Kakamega County staff were being forced to campaign for Matungu's ODM candidate David Were.
"It is wrong to subvert the will of the people by trying to influence the outcome of an election. It has come to our knowledge that ODM is making every effort to frustrate a fair election. We shall not allow that to happen. We have also investigated and found there are county employees who have been recruited by IEBC, that is why we are stating this now," said Mudavadi.
ANC has written to the electoral body asking it to investigate the matter. The party has also indicated that it will forward names of county officials, who have been seen on the campaign trail, to the Ethics and Anti-Corruption Commission (EACC) for investigations.
IEBC commissioner Abdi Yakub Guliye confirmed they had identified and dismissed a county employee who had reportedly been enlisted as an ICT clerk. Prof Guliye termed the incident an isolated case that need not to paint the entire process in bad light.
However, he was at pains to explain how the name of the said county employee found its way into the list of the over 600 presiding officers and polling clerks IEBC vetted.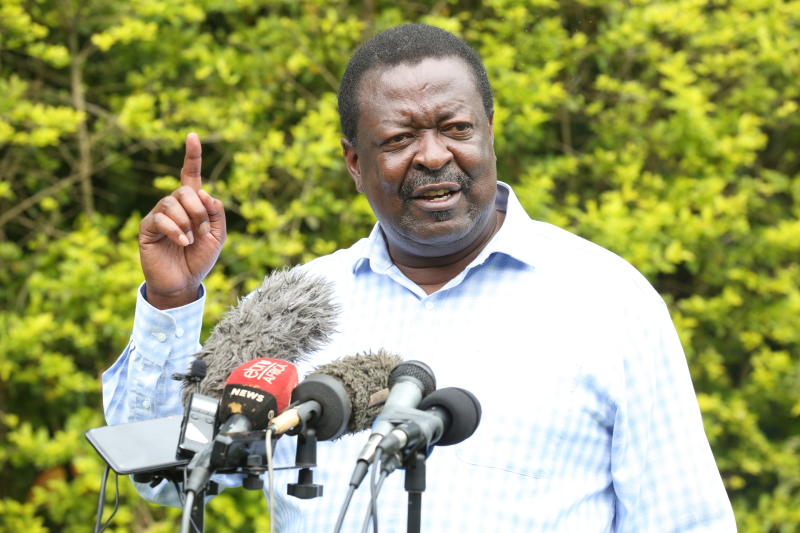 Guliye however said they are prepared to conduct free and fair elections.
He confirmed the IEBC had received a complaint letter from ANC, "and we have acted on the said allegation including ejecting the officer."
Guliye said the commission is ready to investigate all allegations on alleged electoral malpractices.
"We have shared the list of the polling officers with the aspirants and we are happy with the feedback we have received. This has included pointing out individuals who should not be working with us," Prof Guliye said.
Matungu has 62,386 registered voters.
But ODM, through its campaign coordinator Nabii Nabwera, dismissed Mudavadi's rigging claims saying he was making the allegations after sensing defeat.
"We are not surprised by the timing of the claims, we expected it. Those claims are fictitious and I challenge them to present evidence to the electoral body. We are confident with what we have done. We have had meetings but not with any IEBC officials as they have claimed," said Nabwera.
The Returning Officer for Matungu John Kirui said they are committed to conducting a fair, credible and verifiable election.
Meanwhile, an earlier decision by IEBC to relocate the main tallying centre from a local secondary school in Kabuchai to Bungoma Teachers Training Institute (BTTI) was opposed by some candidates and their supporters.
St Joseph's Nalondo Boys Secondary School had been gazetted as main tallying centre before IEBC moved it to BTTI. The commission yielded to pressure and transferred the tallying centre to Mabanga Agricultural Training Centre (FTC) which has been formally gazetted.
Some candidates, including Evans Kakai of the United Democratic Alliance (UDA), David Kibiti (Green Movement Party (GMP), Jeremiah Marakiah (United Development Party), Peter Kapanga (Independent) and Dr Gasper Wafubwa (Independent), questioned the decision to move the tallying centre.
IEBC Commissioner Boya Mulu said they were forced to move the tallying centre following a circular by the Ministry of Education that barred the commission from using learning institutions with boarding facilities.
Boya, who spoke at BTTI where he met IEBC officials expected to conduct the polls, also sought to allay fears that the move would compromise the credibility of the exercise.
The commissioner said all voters are required to wear face masks and observe the Ministry of Health guidelines to prevent the spread of Covid-19 before they are allowed into polling stations.
"The health of Kenyans supersedes your right to vote. Also, all IEBC officials will have their face masks on and we expect voters too to wear the masks," said Boya.
Key candidates in both Matungu and Kabuchai are expected to cast their ballots early in the morning.
Were (ODM) and Bernard Wakoli (Independent) are both expected to vote at Lubanga Primary School while Peter Oscar Nabulindo (ANC) is expected to vote at Namalasire Primary School. UDA candidate Alex Lanya will vote at Bulonga Primary School.
Ford Kenya's Majimbo Kalasinga will vote at Sikusi Primary School, Wafubwa will be at Namilama Primary School, Peter Kapanga (Independent) will cast his ballot at Bwake Primary School while Kibiti will vote at Namaondo Primary.
Prof Joseph Marakiah (UDP) and Amose Wekesa of Federal Party of Kenya will vote at Sanandiki and Kimalewa primary schools respectively.
[Simon Oyeng', Brian Kisanji, Nathan Ochunge and Micah Sali]