Parliament: Budget to factor in referendum, cost of living and public debt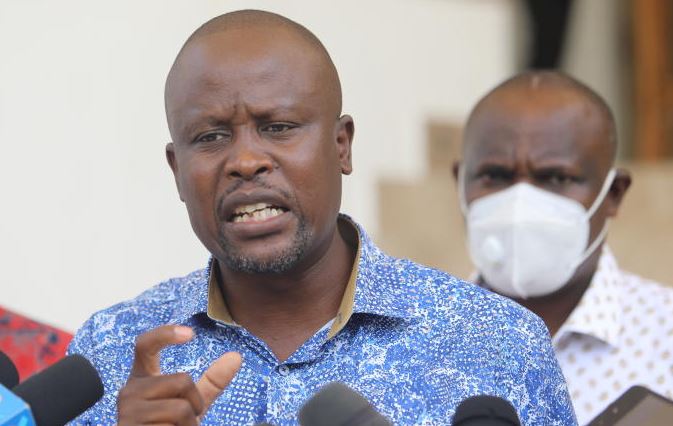 Parliamentary Committee on Budgetary Allocation and Appropriation will factor in the cost of conducting the Building Bridges Initiative (BBI) referendum.
The committee said the year's budget will focus on reduction of the soaring public debt and deficit.
National Assembly Majority Leader Amos Kimunya yesterday expressed his confidence that BBI will sail through and said the referendum will be factored in the budget of the 2021/22 Financial Year.
Kimunya said the referendum will either be funded upfront or through a rationalised process.
He dismissed claims made by a faction of politicians that the Big Four Agenda has been abandoned to pave way for BBI.
"Contrary to the noises you hear from public rallies that the Big Four Agenda has been abandoned, the truth is that even as we speak, the universal health coverage is being implemented," Kimunya said.
He said the Committee needs to know if the referendum will happen in June to factor it in this year's budgetary allocation.
Kimunya however said Independent Electoral and Boundary Commission (IEBC) needs to pronounce itself before the referendum because of the court matters facing the electoral body.
The Committee chair Kanini Kega said the Big Four Agenda will also be the main focus of the budgetary process with Health, Agriculture, Industrialisation and Housing prioritised.
"We have identified the Big Four Agenda as very critical components of the budget for this year because it is the policy direction of the current government," Kega said.
He said to control the debt level and budget deficit, the country needs to reduce its expenditure. "We need various departmental budget committees to appreciate we don't have enough resources. We are discussing how we can try to manage budget deficit and reduce public debt," Kega said.
Download the BBI Judgement by all seven Judges - Civil Appeal No. E291 of 2021