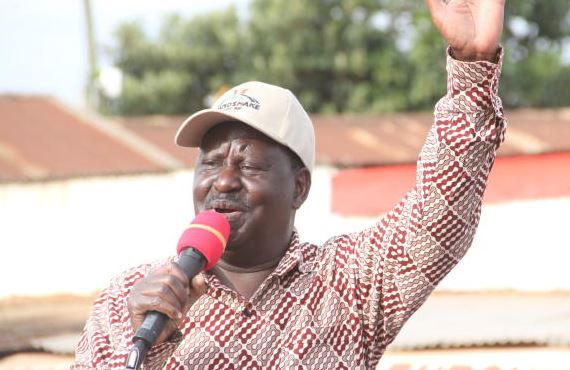 The Orange Democratic Movement (ODM) party faces a daunting task in wooing back some of its members who ditched the party after the last two elections.
The Raila Odinga-led outfit would get a much-needed boost if it lured back former lieutenants to the fold and sealed pacts with allies ahead of next year's polls.
The former foot soldiers who decamped after controversial party primaries in 2013 and 2017 had played a major role in turning the party into a formidable political group.
The impact of their exit is still being felt after some of them clinched electoral seats as independent candidates in fringe parties, making them a force to reckon with.
A senior ODM official said enticing former members could solidify Raila's support base and help frustrate Deputy President William Ruto's attempts to make inroads in their backyard.
Read More
"We need to bring everyone onboard and that is why we are interested in ensuring that we recruit those that have ODM's visions for the country at heart," said the official.
The leaders who quit the party after controversial nominations include Raila's cousin, Jakoyo Midiwo, who left the party to contest as an independent in the 2017 polls; former Kisumu Governor Jack Ranguma, former MPs Agostinho Neto (Ndhiwa), Sylvance Osele (Kabondo Kasipul) and Dalmas Otieno (Rongo).
Bungled nominations
Kisumu East MP Shakeel Shabbir, who quit the party and contested as an independent after the bungled 2017 nominations, said it will be difficult for those who left the party to return.
"We support Raila's ambitions but going back to ODM is not possible. I already told the party leader that I will not go back. My support is for Raila and not ODM."
He claimed that although he was one of the founding members of the party, junior officials had treated him with contempt and even told him that "the party has its owners".
"I will not join any camp. I intend to defend my seat as an independent because I won as an independent," the MP said.
Veteran lawyer and legislator Olago Aluoch, who has locked ODM out of Kisumu West constituency for two terms on a Ford Kenya ticket after he decamped in 2013, is also a soldier the party is hoping to lure back home.
The party is hoping to replicate its success in 2017 where it managed to bring back Migori Governor Okoth Obado and Muhoroni MP James Koyoo after the duo had earlier won their seats through the fringe People's Democratic Party.
The question, however, remains whether ODM has put structures in place to build confidence and avoid the controversies that led members to quit in frustration.
Midiwo said the party secretariat was to blame for past debacles and called for its reconstitution. "Most of us left the party because of blatant rigging. Party officials are only trading in money," he said. The former Gem MP said that the only reason the party still has many followers is because of Raila, adding that the party leader had their full support.
"It is unfortunate that the secretariat is overworking the party leader because they are doing nothing to strengthen the party. Accountability is also a big issue."
Midiwo stressed the need for ODM to start a rigorous campaign to regain its 'lost glory'.
ODM chairman John Mbadi said the party has tasked the National Elections Board to come up with a formula of selecting candidates that will prevent fallouts and build confidence. "We have a lot to do to strengthen the party and bring back our former members."
Mbadi told The Sunday Standard yesterday that some members will have to sacrifice their ambitions.
"Party officials who are not popular may have to shelve their ambitions for the good of the party."
ODM Secretary General Edwin Sifuna declined to comment on the matter.