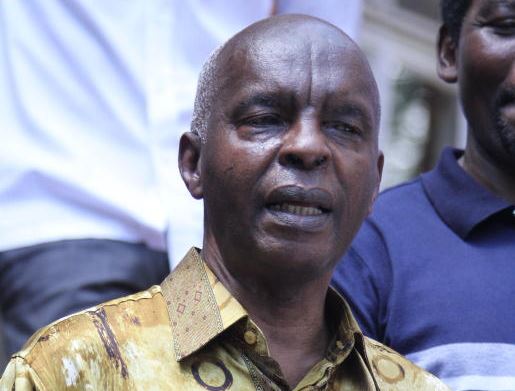 Makueni Governor Kivutha Kibwana has dug in on his resolve to oppose the proposed constitutional changes.
In a media briefing yesterday, Kibwana (pictured) argued that the process of amending the 2010 Constitution "is illegitimate from the very beginning" and nothing can be done to cure the inherent defects.
The law professor said he was concerned about how the proposed changes were initiated and the flaws it had assumed over the period.
"This is the first country in the world where constitutional changes have been effected through a Gazette Notice process," he said.
He explained that through series of Gazette Notices, the original BBI task force transformed into a steering committee, which purported to collect people's views. He added that to date, Kenya lacks a law to guide a referendum process.
Kibwana further claimed that the push for constitutional changes was driven by individuals dissatisfied with the current Constitution and had nothing to do with Kenyans.
"Having looked at the proposals, it is clear political leadership has never been happy about the 2010 Constitution. I have heard some who believe the Constitution gives Kenyans too much freedom," Kibwana said.
He argued that far from what is being said, the document is proposing to radically change the current Constitution. "The document also affects the independence of commissions and independent offices," he said.
Kibwana said he has failed to understand how President Uhuru Kenyatta and ODM leader Raila Odinga were prioritising the changes when there were more urgent issues facing the country. He also could not appreciate how the two have entrusted the Independent Electoral and Boundaries Commission (IEBC) with the poll before reforming the institution.
"The IEBC is not capable of conducting a free, fair and transparent referendum or election. People were forced to give their signatures. Others were threatened that they will not get government services while others were told they would lose their jobs should they fail to sign," he said.
Separately, activists from lobby group Kongamano La Mageuzi (KLM) have rejected the BBI, arguing that the whole process was illegal and illegitimate.
"BBI has been operating outside the law. The activities of the task force have been fully financed by the State without a law anticipating or authorising the expenditure," KLM's Njoki Gachanja said.
Download the BBI Judgement by all seven Judges - Civil Appeal No. E291 of 2021