Road to Damascus: Why Ruto has softened stance on reggae
POLITICS
By Nzau Musau | Dec 7th 2020 | 6 min read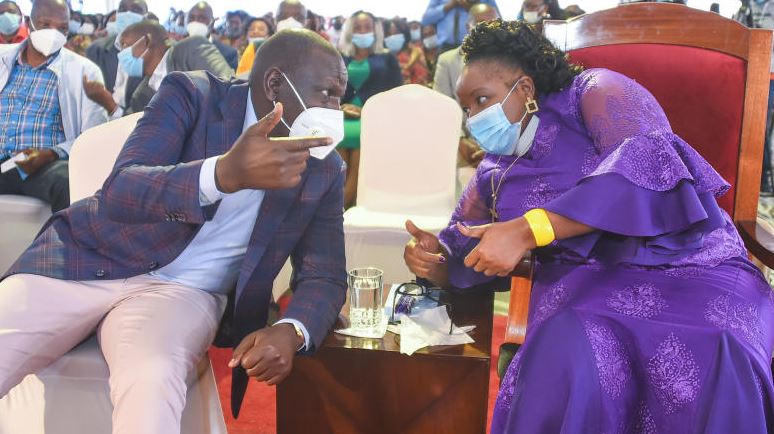 Until he was driven through the steely gates of State House on November 18 for a meeting with his boss, Deputy President William Ruto was a vociferous opponent of the anticipated constitutional changes.
It was on this day that the drive to collect signatures in support of the amendments, proposed in the Building Bridges Initiative (BBI) report, was to be launched before it was postponed.
To Ruto, the said changes were not a priority, especially in the face of Covid-19 that is ravaging the country. The DP and his team felt the referendum would cost billions of shillings that could help ordinary people. The changes were also meant to benefit a few people, in a bloated government. The changes would also kill competition and undermine democracy by accommodating losers of a political contest.
In expression, company and form, he was raring to rock the BBI, and spoil the party for its proponents. At public forums, he built the groundswell for fighting the drive, opposing it in measured doses while allowing his lieutenants to complete the picture for him.
Big opponent
Officially, however, he stepped up the part of a loyal mate- acting consonance whenever he was in the presence of his boss, President Uhuru Kenyatta. And from the State House meeting to yesterday, and in between a lot of somersaulting, Ruto had turned many degrees, and is today a big opponent of competition in a democracy.
Nobody knows what was discussed during the State House meeting. And Ruto left the country for Dubai immediately thereafter. What is however not in doubt is that he left the meeting a different man.
"These are tough times. Countries are talking about rolling out Covid-19 vaccines. Hence, we must finish up this referendum issue and take the country back to a transformation path," Ruto said at a function in Nairobi yesterday, in the newest of the series of shifts from his earlier resolves.
Just a few days ago, on Wednesday last week, Ruto led MPs in issuing a statement that called for postponement of the referendum to 2022. They said the money meant for the referendum should be redirected to the fight against coronavirus. They also demanded that the referendum vote be split on an issue-by-issue basis.
Ruto and his team also picked an issue with the appointment of judiciary Ombudsman, top up system of bridging the gender threshold in Parliament and manner of identifying the 70 additional constituencies.
Besides the climb-down on timing of the referendum, Ruto has whittled down the BBI grievances to two issues; multiple choice referendum and gender aspect in Parliament. He is coming around to the idea of reggae being unstoppable, faster than his fans had thought.
"We have agreed that we cannot return Kenya to the path of divisions, negative tribalism and competition that divides the people. We want to walk together. We want bridges that can unite the people. There is no point in creating divisions on a Constitution that belongs to all of us," Ruto said yesterday.
In 2010, Ruto opposed the proposed Constitution despite playing a pivotal role in negotiating it in Naivasha. He now says the circumstances were slightly different from now, and that he would rather stay out of the referendum altogether if he determines it would be divisive.
"There are many pushing us to Yes and No competition. We are not interested in a contest. We are interested in doing the right thing. Stop pushing us to camps of yes or no. We are not interested in camps. We are interested in people being reasonable," he said yesterday.
But it was the MPs who accompanied him to Jesus Is Alive Ministries (JIAM) yesterday who let the cat out of the bag. Dagoretti South MP John Kiarie said Kenyans will not have the energy for a yes or no vote after a wasted year.
Silvanus Osoro (South Mugirango) told the congregation that the circumstances that led them to an inevitable yes side: "When we go around, people are telling us they are in no… but we must also ask ourselves, what if they push their yes without our input? They will pass for us bad law… we must force them into a discussion."
The Standard learnt that Ruto's allies from Mt Kenya region are chasing a deal with President Kenyatta's side. Senate's Majority Whip Irungu Kang'ata is said to be involved in talks with Tangaanga luminaries from the region to get them into crossing over and fully support the process.
Ruto, opposition leader Raila Odinga and President Kenyatta are believed to have cleared the initiative. In the talks, Ruto's team is said to have stuck to the two issues their boss is talking about; multiple-choice referendum and the women seats.
In addition, Tangatanga MPs from North Eastern have roped in the issue of Equalisation Fund Bill to capture counties, not sub-locations. In turn, Kenyatta's team is demanding that Ruto's group agrees to a June 2020 referendum and unequivocal endorsement of BBI.
"I am not aware of what you are talking about. What I know is that there are a lot of initiatives to rally support for BBI. And that is the most important thing for us right now," Irungu said when we reached out to him yesterday.
Earlier in the year, Ruto's additional ground for opposing BBI was the manner it was scorning at competition. In August, he told a TV interview that he stood for competition, the same competition he is now opposed to but only as it regards the constitution.
"I have a small problem with us making suggestions that may give the indication that we do not want a democracy, we do not want to compete. My friend, if we run away from democracy, where are we going to?" he said at the time.
From November when it became clear BBI train was unstoppable, Ruto had begun to shift gears. He denied he had been cornered and claimed a stake in the handshake.
"It is wrong to reduce the constitution and repair process in BBI to Uhuru-Raila affair. It is ours collectively. We are either all in or all cornered. We must build bridges to the church, pastoralists, devolved units and others to achieve consensus," he Tweeted on November 11.
Raw arrogance
Then the meeting with the President happened shortly thereafter and he tightly held on to the consensus thread: "Consensus was, is and will continue to be our position. Pushing those with alternative and better ideas to oppose BBI is raw arrogance which negates any bridge-building efforts," he said on November 21.
Four days later, he was still at it; preaching a non-divisive referendum saying there is unity in strength: "Even with the signature launch, there is still a real chance at consensus for a non-divisive referendum that will give Kenyans the opportunity to express themselves."
By the time he was stepping forward to offer a prayer at the invitation of Bishop Margaret Wanjiru of JIAM yesterday, many things were not clear, including what exactly triggered his road to Damascus moment. However, it was clear that what was separating Ruto from the Yes side was growing thinner by the day.
"Lord we pray that you shall cause peace to be our portion in Kenya; that you shall remove all confusion, that heavenly father, it shall be clear that this nation belongs to you," he prayed at the JIAM sanctuary.
Download the BBI Judgement by all seven Judges - Civil Appeal No. E291 of 2021