Kenyans risk spending Sh20b per year for bloated parliament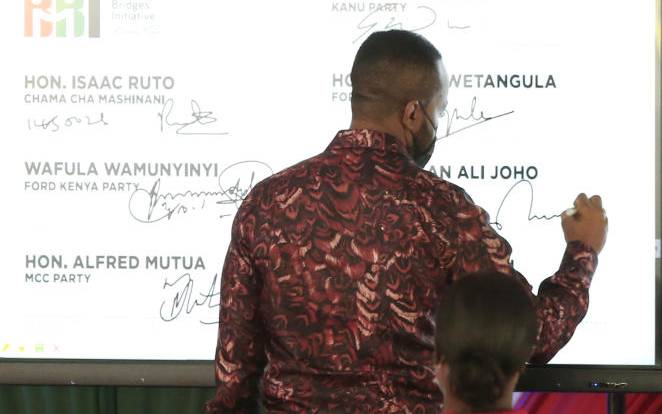 The 13th Parliament to be voted in the 2022 General Election could have more than 500 lawmakers if proposals in the Constitution of Kenya (Amendment) Bill 2020 come to fruition.
This means that Parliament could spend more than Sh20 billion per year since the number might rise to as much as 630.
A report by the Parliamentary Budget Office estimated that it costs Sh30 million to maintain one MP this is not inclusive of car grants, mortgage and other services and expenses.
Currently, there are 290 MPs and 47 Women representatives. There are also 12 members nominated by political parties according to the proportion of members of the National Assembly in accordance with Article 90, to represent special interest groups like the youth and persons with disabilities.
In the new proposal, the 12 nomination slots have been replaced with four members; two men and two women, representing persons with disabilities and two members, being one man and woman, representing the youth.
On top of the elected and nominated 366 MPs, to cure the two-thirds gender rule more leaders will be nominated through political parties on basis of affected gender.
If the country is to go with the current figure of 24 women representing about nine per cent, of the total constituencies that elected women, then the country will require to nominate 96 women MPs to bridge the shortfall.
Will lapse
"The filling of the special seats will be determined after the declaration of the elected members from each constituency and comprise of candidates who stood for elections with precedence being given to those who received the greatest number of votes," reads the Bill.
According to the Bill the affirmative action transitional clause will lapse after the next three elections from the date of commencement of the Act.
Apart from the MPs, there will be a Speaker, the Leader of Official Opposition, the Attorney-General and the Cabinet Ministers, who are not elected members of the National Assembly but will be in Parliament as ex officio members.
In the Senate, the Bill proposes that there will be 47 women, elected in the counties. This, in addition to 47 male legislators brings the number of senators to 94.
"Under BBI Parliament will have at least 520 members for the next 15 years with National Assembly having between 420-430 members," said Elgeyo/Marakwet Senator Kipchumba Murkomen.
Senate Majority Leader Samuel Poghisio supported the proposal to increase the number of MPs.