Report should not be left to politicians alone, says CoG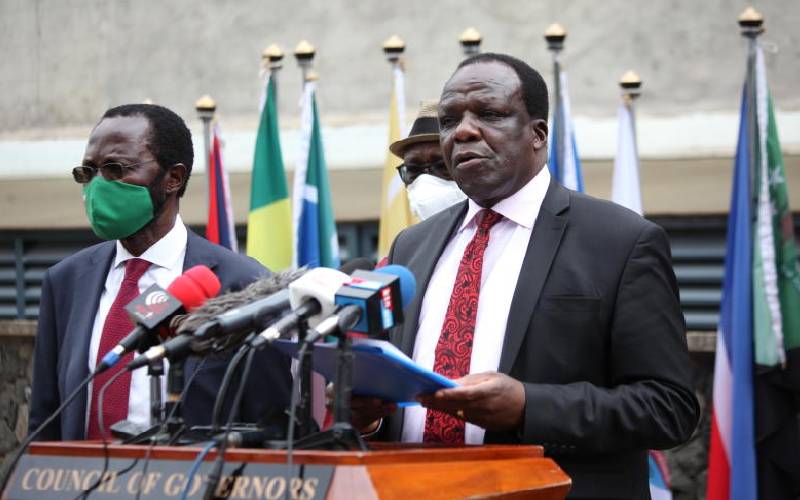 Debate on a document proposing changes to the Constitution should not be left to politicians alone.
Devolution Cabinet Secretary Eugene Wamalwa said professional bodies and civil society groups should be included in the discussion to popularise the Building Bridges Initiative (BBI) report.
"Matters touching on the Constitution are too serious to be left to politicians alone. Accountants also need to get involved on all BBI conversations, which address issues of devolution," said Wamalwa yesterday.
The CS was addressing accountants during the official opening of the Institute of Certified Public Accountants of Kenya 36th annual conference.
And Council of Governors Chair Wycliffe Oparanya outlined the challenges the devolved system has gone through since its inception to justify the push for budgetary allocation.
"We must demonstrate what we have done with the 15 per cent allocation of the national budget in order to justify a raise in allocation to the envisioned 35 per cent proposed in the BBI report," he said.
ICPAK Chair Rose Mwaura urged accountants to read the BBI document to be able to guide the public. "We cannot hide from politics going on in the country; we would like to hear more about the BBI to be able to make the right decision and guide the public," said Mwaura.
President Uhuru Kenyatta and ODM leader Raila Odinga are expected to launch collection of signatures to kickstart the referendum process.