Sifuna: BBI signature drive awaiting Uhuru's green light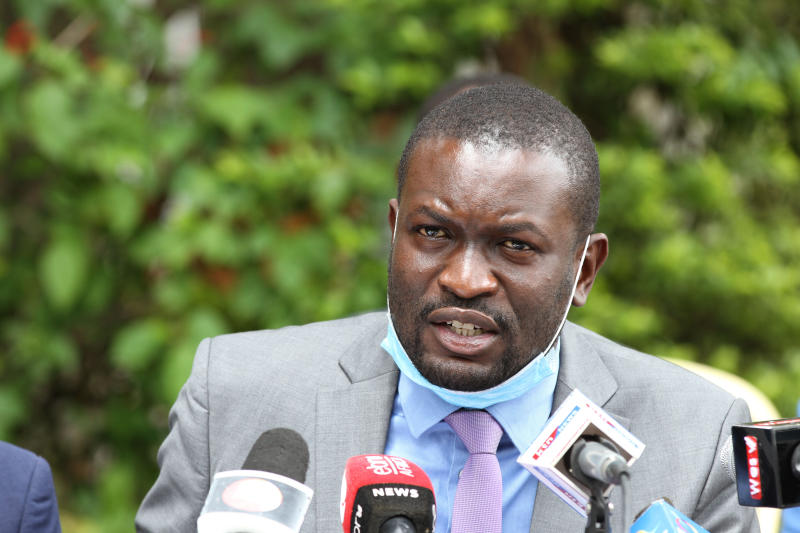 Less than a week after Kenyans thought the beats of the BBI reggae had stopped beating, ODM Secretary-General Edwin Sifuna has said that the signature collection drive is set to start as soon as the Constitutional Amendment Bill 2020 is published.

Speaking to KTN News on Monday, Mr Sifuna called out those who oppose and want the revision of the document for not following due process and having giving suggestions on amendments.

"Because there was more than enough opportunity for people to give their views, then really we cannot start reopening that discussion right now," said Mr Sifuna.

Even though different groups have come out calling for the document to be amended, and civic education to be conducted before it goes to the people for signature collection, Sifuna says that that window is already closed.

"We are saying categorically that there will be no opportunity to amend the document."

The ODM SG challenged Muslim leaders by saying he doesn't understand what they are saying given that many of their proposals to the BBI were met.

On Sunday, November 22, Muslim leaders pulled out their support for the BBI saying that the planned constitutional amendments will not bring any reforms. Instead, the leaders asked President Uhuru Kenyatta and his BBI partner Raila Odinga to focus on dealing with the pandemic.

"We are seeing a section calling for amendments with the other declaring that the doors for any amendments are shut. We are neither in the mental nor the financial state to amend the Constitution. Please postpone the process; let us address the Covid-19 issue first," said Supreme Council of Kenya Muslims (Supkem) acting Chairperson Hassan ole Naado.

Sifuna also called on all leaders who are opposing the BBI to take it upon themselves and provide an "alternative way of thinking".

According to Sifuna, the three weeks that Kenyans have had since the launch of the BBI at Bomas is enough for them to have read the document.

While the physical documents have not reached many Kenyans, Sifuna says that an opportunity will be given to all Kenyans to read the document before the referendum takes place.

However, constitutional experts have pointed out that reading the document after the signatures have already been collected will serve no purpose because, at that time, the Bill cannot be amended.

Sifuna said the BBI process "the president's project" and that only the head of state will be the one to communicate the date the process will commence again.
Download the BBI Judgement by all seven Judges - Civil Appeal No. E291 of 2021