BBI Secretariat suspends launch of signature collection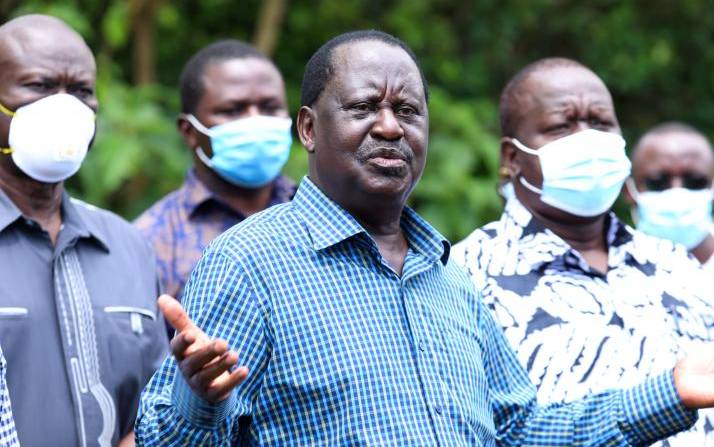 The National Secretariat for Building Bridges Initiative (BBI) has postponed the launch of signature collection citing the delayed publication of the Constitution Amendment Bill 2020.
In a memo seen by Standard Digital, BBI Secretariat Co-chairpersons Junet Mohamed and Dennis Waweru have said the team will not be able to launch the exercise on Thursday, November 19, as had been planned earlier.
"The postponement has been necessitated by the late completion and publication of the Constitution Amendment Bill 2020 which is scheduled for printing later tonight.
The secretariat is working on a new date with a comprehensive program of rollout activities which will be communicated in due course," the memo notes.
On Tuesday, ODM leader Raila Odinga met Members of County Assemblies and later on told the press that the exercise to collect signatures was on course and it would take the shortest time possible.
"We want the collection of signatures to be done as quickly as possible," he said. Odinga revealed that the BBI steering team— headed by President Uhuru Kenyatta and him—would be going for five million signatures to okay the referendum.
As part of the bid to popularise the proposed law changes, Raila said Kenyans would receive summarised versions touching on key proposed constitutional amendments before the referendum vote.
Roped in the exercise were governors, senators, MPs, MCAs and party officials who were scheduled to meet the Uhuru and Raila at the Kenyatta International Convention Centre (KICC) on Wednesday.
Suna East MP Junet Mohamed also reinforced Mr Odinga's sentiments saying there was a structured team, all-inclusive that would ensure collection of the signatures.
"We have set teams at the county, constituency and ward levels. The plan is to collect four to five million signatures within a week. County coordinating committees will be led by governors," he said.
The law contemplates that any group wishing to change anything on the Kenyan Constitution must come with a bill and be backed by atleast one million signatures.
The bid to collect signatures comes at a time that dissenting voices have grown with critics calling for a relook of the contested proposals. Last week, Catholic clergy trashed the proposals terming them divisive and devoid of benefits. Deputy President William Ruto also warned against rushing into a referendum without hammering a consensus on the clauses that elicit mixed reactions.
But the former Prime Minister rubbished the calls terming propaganda. He said there can never be a non-contested referendum.
"In any process, we will always have doubting Thomases. There are lies and propaganda which have been peddled outside there about having an imperial president. We are saying let us meet in the field and let Kenyans decide who is saying the truth and who is not," said Raila.