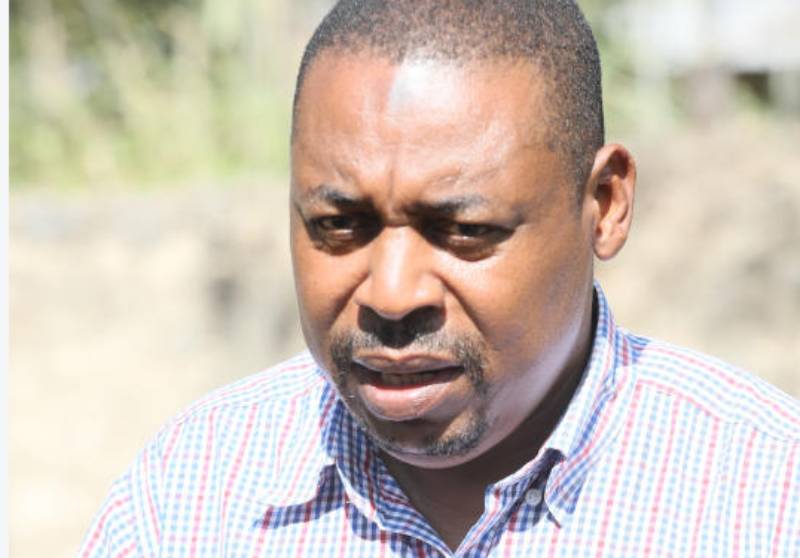 Candidates in the December 15 Msambweni Constituency by-election have shifted from national politics to local issues in their door-to-door campaigns.
All the candidates appear to have dropped the earlier strategy of public rallies featuring national leaders and have focused their campaigns on local issues such as land reforms.
The candidates say land reforms, tourism, fishing, improving agriculture and increasing bursary to boost education are the key issues for the residents.
On October 15 and 16, the Independent Electoral and Boundaries Commission (IEBC) cleared nine candidates to contest for the seat left vacant after the death of Suleiman Dori.
Read More
ODM candidate Omar Boga (pictured) says the land question and the perennial squatters problem is one of the main issue he has decided to address.
He says Msambweni has thousands of squatters and land is one of the issues that could determine the outcome of the mini poll.
The former MCA says he is also keen to foster cohesion, empower the youth and women as well as enhance investment in education.
"I also want to seriously pursue the revival of tourism, which is a mainstay in this constituency. I'm keen on the promotion of education through improvement of schools infrastructure and increasing bursary allocations," Boga said.
Boga served as councillor and MCA for Gombato-Bongwe ward before vying for the Msambweni seat in 2017 against Dori and coming second. Mombasa Governor Hassan Joho and Kwale Senator Issa Boy have been the faces of Boga's campaign.
Feisal Bader, who is running on an independent ticket, is campaigning on Dori's legacy, including fighting for land rights.
Bader, who was Dori's personal assistant, seeks to double bursary allocation if elected.
"I stand for continuity in this race. I want to complete all the projects that our late MP had initiated," he said. His rallying call is 'Tuendeleze kazi'.
Kwale MPs Khatib Mwashetani of Lunga Lunga, Kassim Tandaza (Matuga) and Kinango's Benjamin Tayari as well as Governor Salim Mvurya and his deputy Fatuma Achani support Bader.
He also enjoys the backing of former senators Johnstone Muthama, Hassan Omar and Boni Khalwale who have crisscrossed the constituency to campaign for him.
A former MP for Msambweni, Marere wa Mwachai, who is also in the race, says her record in repossessing grabbed land with the help of former President Daniel Moi when she served as legislator and assistant minister, speaks for itself.
"I have always been a champion of the vulnerable people and fought to ensure they get their rights. I managed to have several parcels of grabbed land repossessed," she said.
Others in the race are Mansury Kumaka (independent), Charles Bilali (independent), Khamis Mwakaonje of United Green Movement, Sheikh Abdurahman Mahmoud (Wiper Democratic Movement) and Ali Hassan Mwakulonda of the Party of Economic Democracy.
The two women in the race are Sharlet Akinyi (independent) and Mwachai of National Vision Party.
Former Msambweni councillor Idd Masemo says the constituency has several issues that must be given the necessary attention in the campaigns.
He says the collapsed Mwachande bridge between Msambweni and Lunga Lunga constituencies in Kikoneni and the poor state of several roads should be addressed.
Masemo also cites endless wrangles between squatters and Kwale International Sugar Company (Kiscol) over the ownership of 7,000 acres at Vidziyani and other unresolved land issues.
He says although Msambweni has Kiscol and Base Titanium factories, residents feel their leaders have not done enough for the youth be gainfully employed in those firms.
"We want the next MP to address unemployment, fix our roads in the agriculture-rich zones, provide safe drinking water, champion land issues and help revive tourism and fishing activities," he said.
Msambweni Constituency comprises Gombato/Bongwe, Ukunda, Kinondo and Ramisi wards. It had 68,621 registered voters during the 2017 General Election.
Bongwe/Gombato has 17,538 registered voters, Ukunda 21,500, Kinondo 11,014 and Ramisi 18,569.