MP Kaluma challenges BBI critics to give alternative proposals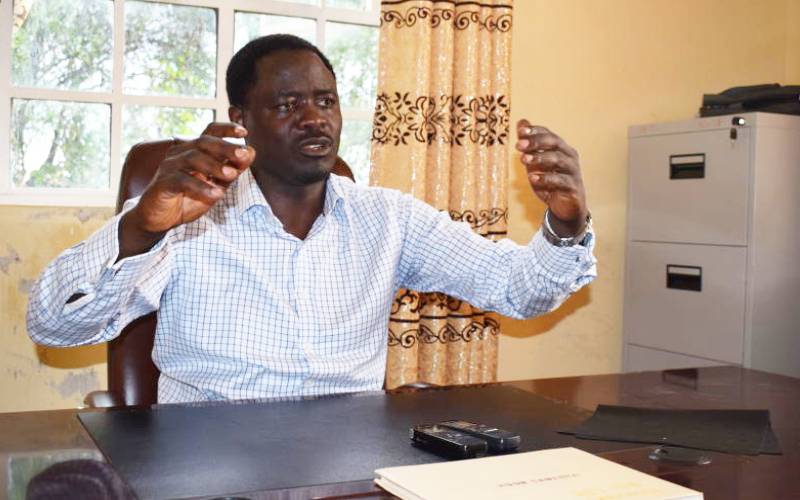 National Assembly Constitutional Implementation Oversight Committee vice-chairman Peter Kaluma has asked MPs opposing the Building Bridges Initiative (BBI) to give alternative proposals which can be captured in the BBI Referendum Bill.
Kaluma told the MPs to present alternative recommendations to the BBI team instead of just opposing the report. He said such views should be captured in the Bill whose final preparations begin today (Monday).
Conversations on contents of the Bill begin when President Uhuru Kenyatta and ODM leader Raila Odinga unveil the BBI report officially at the Bomas of Kenya on Monday.
He argued that the BBI Referendum Bill is targeted at uniting Kenyans hence anybody with dissenting opinions should give alternative recommendations during the conversation before a referendum question is formulated.
"Let us not oppose the BBI report for the sake of it. Read it and if you feel something is wrong in it, kindly give us your alternative recommendations so that we can move together because the BBI is meant for uniting Kenyans," Kaluma said.
The Homa Bay Town MP urged Kenyans to present their proposals on what they feel needs to be amended in the BBI report when the Referendum Bill is being prepared.
Addressing journalists at his Ndiru Village home, Kaluma said capturing views of the majority of Kenyans in the Bill will lead to a constitution that serves the will everyone.
"Let all Kenyans read the BBI report and bring their recommendations on what they want to be amended. This will enable us to move on as united citizens to avoid unnecessary opposition," Kaluma said.
He said the views will cure the disconnect between the will of the people and what the BBI team has recommended for the imminent constitutional transformation.
"It may be possible that what the BBI team captured does not reflect what the people want to be in the new constitution. That is why we are holding this conversation to give Kenyans an opportunity to recommend what they want to be part of the Referendum Bill," Kaluma said.
He said the referendum Bill cannot be changed upon being finalised hence the right time for reviewing its contents is now.
"Let Kenyans be as swift as possible to present the view as soon as possible during the discussions on contents of the BBI Referendum Bill. The Bill cannot be altered once it is finalised," said Kaluma.
He urged professionals especially lawyers from the Luo community to interpret the BBI report and analyse it in their vernacular languages to enable more Kenyans to understand it.
"Let lawyers from our community and other communities interpret the report in vernacular languages to enable everybody understands it so that we can have an easy time when we go for a referendum," Kaluma said.
The MP said Kenyans should go for a referendum by the end of this year to enable the country to start preparations for the General election next year.