Oburu refutes claims he is out to rescue Obado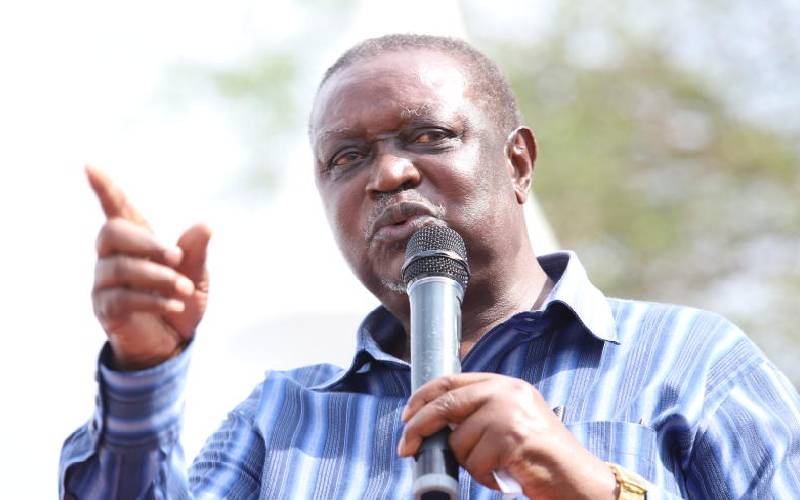 East Africa Legislative Assembly Member and ODM patron Oburu Oginga has distanced himself from controversies surrounding Migori Governor Okoth Obado, especially on plans to impeach him.
Dr Oburu, who refuted claims that he had come to the rescue of Obado, told the governor to carry his cross. Yesterday Oburu said he did not have any interest in the events that had been unfolding in Migori and termed alleged links with Obado's apparent survival of an impeachment attempt outrageous.
"Obado is my friend but let him carry his own cross. Whenever a friend is in trouble, the only thing you can do for them is to pray for them," said Oburu.
Oburu said ward reps would decide Obado's fate, adding that the decision to remove him was reached by the party, where he is also a patron.
"I do not have anything to do with the things happening in Migori. It is a party decision and I do not want to be dragged into it," said the lawmaker.
The development comes a day after reports emerged that Obado could survive impeachment after senior ODM officials intervened.
MCAs have been dragging their feet on the planned impeachment and have engaged in a series of blame game over failure by the ODM leadership in the county Assembly to table the Motion.
ODM leader Raila Odinga also appeared not keen on plans by his party to punish Obado out and instead has opened room for reconciliation of warring factions in Migori.
On Friday, Raila said the unity of the country was more important.
"Jothurwa (my people), do you want us to reconcile these warring factions? Do you want us to unite people? That is all BBI is rooting for," he said at the burial of Peter Sirawa, father of Awendo MP Walter Owino.
At the County Assembly, Majority Leader Ken Ouma sought to dispel claims that MCAs were derailing the process, adding that they were waiting for the impeachment motion to be filed.
But Muhuru Bay Ward Rep Hevron Mahira said some MCAs talked as if they had been compromised and that is why they were not keen on allowing the Motion to be filed as decreed by ODM.
"The delay is happening against the wish of the party, which asked us to prepare a draft and table it," said Mahira.