Gideon: Young and old should work together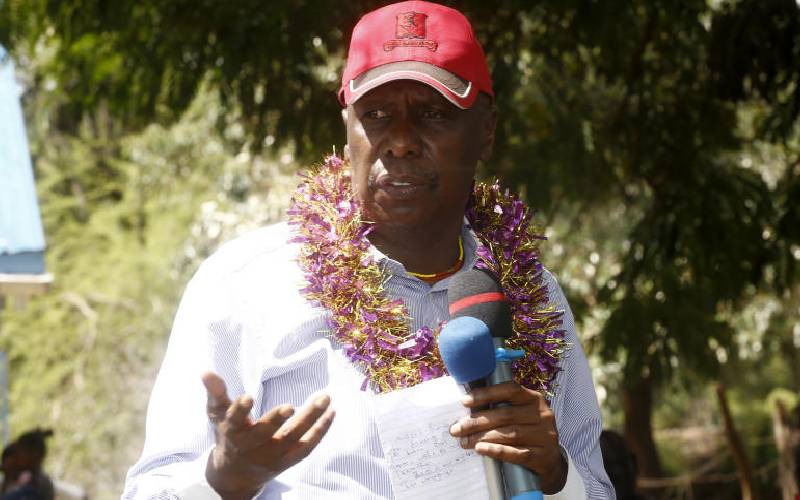 Baringo Senator Gideon Moi yesterday called for communities to work together in building a great nation.
Speaking during a Maasai cultural festival in Maparasha area in Kajiado County, Gideon said he had been following keenly the goings-on in the political arena.
Asked to declare whether or not he would contest the presidency in 2022, the Baringo senator spoke in parables saying he was like a pastoralist who follows the footsteps of his lost cow and brings it back home.
He said the journey to State House should comprise the young and older generation to be successful.
"You know very well the work of a pastoralist is to keep livestock, and when one of them is lost, he will make sure he follows its footsteps and bring it back home. That's exactly what we are doing. However, time for that will come and we will tell you our plans," he said.
Gideon was responding to calls by Kajiado East legislator Peris Tobiko and other local leaders who requested him to reveal his future political plans.
Tobiko's sentiments were echoed by her Tiaty counterpart William Kamket who had accompanied Gideon.
"These people are waiting eagerly; they want to hear from you whether you will contest the presidency come 2022 General Election," said Tobiko.
However, Mr Kamket said before one declares to contest for the presidency there are many things to consider.
"We are still weighing our options. We have many friends on the political scene who we can work with. We will come back and tell you of our decision before 2022," said the MP.
Gideon urged the residents to embrace education, saying it is the key that will protect the dignity of the Maasai community.
"I urge you to embrace your culture but don't to forget taking your children to school. Education is the key to development," he said.
Gideon's visit came two days after Deputy President William Ruto visited Kitengela on Sunday.
Kajiado County has of late become a corridor of power where new political formations are being crafted and deals struck.
In past elections, Kajiado's populous satellite towns that offer swing votes played a pivotal role in President Uhuru Kenyatta's re-election.
For the past two months, the county has witnessed heightened political activity, with several meetings being convened to drum up support for different emerging political formations.