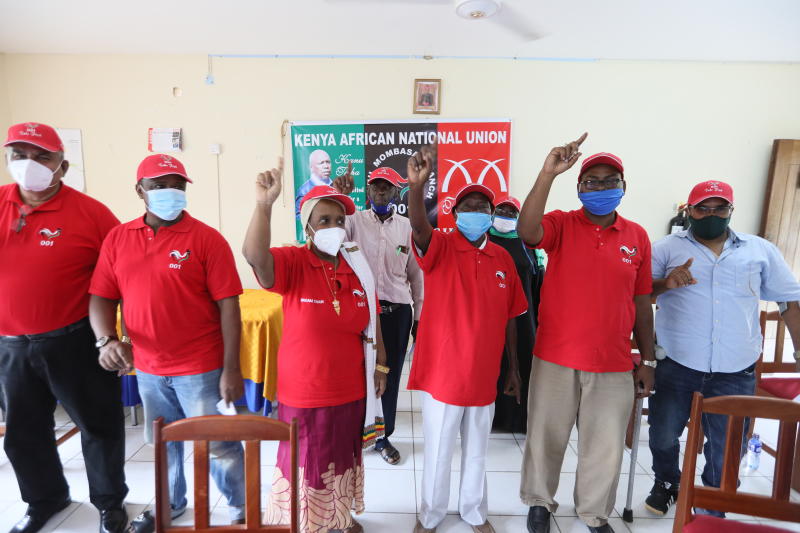 A ten-person technical team was yesterday unveiled to spearhead the revival of Kenya African National Union (Kanu) in Mombasa.
The new team is expected to reunite the party and help to recruit new members and re-establish its foothold in Coast.
The former Kenya National Chamber of Commerce and Industry Mombasa chapter chair Rukia Rashid will head the team on an interim basis.
"Mombasa was a Kanu zone and we are ready to revive and restore its fame and glory," said Rukia.
Other officials are Bandari FC board member Salim Sumra and veteran politician Luka Mbatti.
As part of the strategy, the party will also open new party offices in the region.
In the recent past, Kanu chair Gideon Moi has been on a mission to forge new alliances and spread the party's tentacles in Mombasa igniting speculation of a possible political pact ahead of the 2022 polls.
Moi who is also the Baringo Senator, has already met Governor Hassan Ali Joho and agreed to work together in the spirit of the Building Bridges Initiative