Governor Mike Sonko grilling put off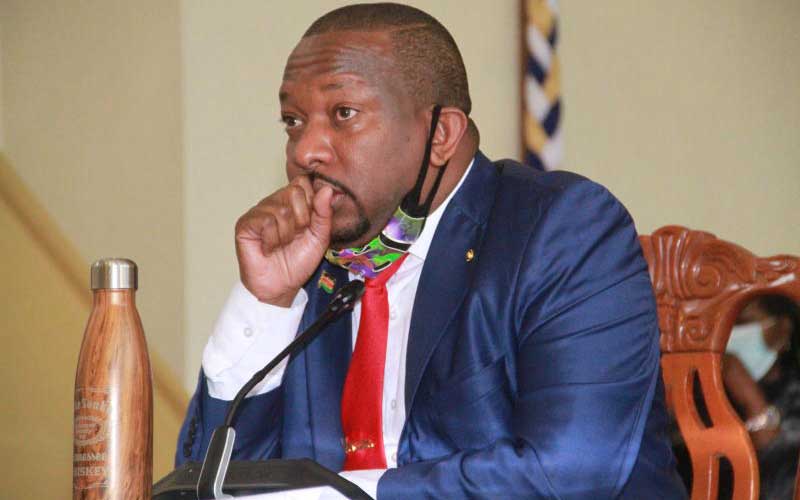 A Senate watchdog committee has adjourned the grilling of Nairobi Governor Mike Sonko (pictured) over audit queries after the county boss said he can't access his office to retrieve crucial documents.
Sonko also asked Senate to intervene to resolve his strained relationship with Nairobi Metropolitan Services (NMS).
The Senate County Public Accounts and Investment Committee (CPAIC) was forced to adjourn the meeting after Sonko came without requisite documents, saying he was barred from accessing his office.
Sonko told the Sam Ongeri-led committee that due to his inability to access the office or interact with staff, he could not table responses to the audit queries for 2015-16, 2016-17 and 2017-18 financial years.
"I was charged in court and barred from accessing office or interacting with staff. This ruling has really affected my work," said Sonko.
New bench
Sonko argued that although he successfully petitioned the High Court for the judges who presided over the appeal in the cases of Kiambu and Samburu governments, Justices Mumbi Ngugi and Ngenye Macharia have since recused themselves from his case and are now waiting for Chief Justice David Maraga to constitute a new bench.
Sonko said although he has been barred from interacting with his staff, no evidence or witness statements have been adduced in court for him to distinguish which staff he should not interact with.
He argues that the Mohammed Badi-led NMS illegally took his staff thereby disrupting the normal operations of his administration.