Honourable Senators have no praise for Shujaa Weta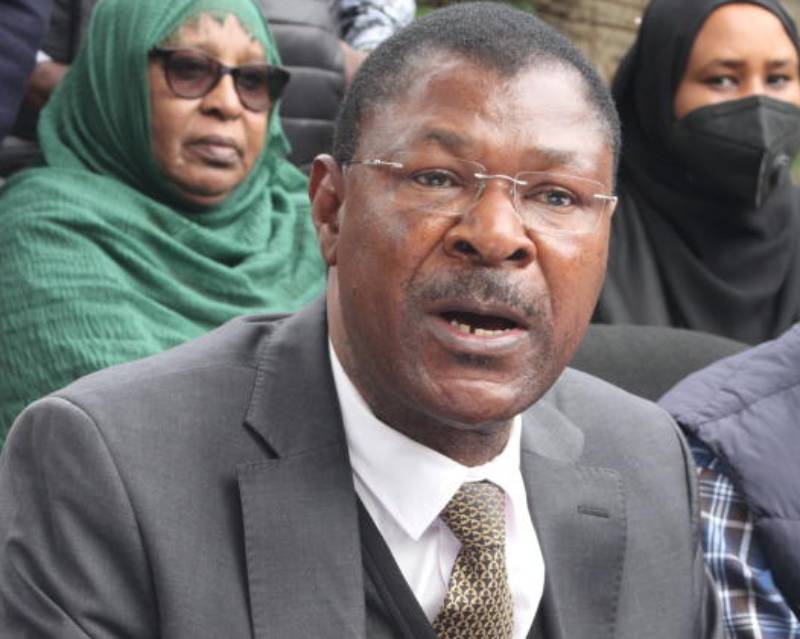 Moses Wetang'ula (pictured) is a hero. He attempted to hold a public gathering. And the police stopped him. Or what was he trying to say on the floor of Senate?
On Tuesday, as his colleagues celebrated the heroes of Saba Saba, past and present, the Bungoma Senator made a case on why he deserved to feature in the list. Like the master storyteller he is, he began with reflections from his past as a campus student, boiling with the desire of revolution.
He narrated of the days past, when they celebrated 'JM day' and of their tribulations in the hands of the police, and tied it to the current happenings – the arrest of demonstrators marking Saba Saba.
It was the perfect script. His timing – just as his colleagues admonished the police for the arrests – couldn't have been better. Nairobi Senator Johnson Sakaja and his Siaya counterpart James Orengo, a man whose activism credentials precede him, had set the stage.
"It's a big shame," Weta said, blasting the police for blocking a "visit" to an elder of the community the previous weekend.
"Shame!" one or two voices chanted in disapproval – a clear indication that his oratory prowess, and his brilliant use of non-verbal cues, had borne fruit. "You recall two weeks ago Madam Speaker I was driving home with colleagues escorting me. The police followed us like they were following criminals – shooting and firing teargas recklessly…"
He was referring to a homecoming ceremony that was thwarted by the police and felt that this experience was sure to earn him hero status.
Indeed, he looked like a hero on that day as he made a triumphant entry into town, sitting on the sunroof of his vehicle and waving gracefully to welcoming crowds.
A mention of the welcoming scenes would have made him the envy of many. What more would a leader want than to lead his people in defiance?
And boy did those in his welcoming party do him proud. They gathered in the various 'centres' to receive the son of the soil, mocking the guidelines against public gatherings.
Many of them weren't wearing masks. Weta must have seen them atop his car. Had he been the bragging type, he would have had a field day on the floor of the House. But Weta is a gentleman. He didn't want anyone feeling small in his presence, so he said no word of it. Or perhaps he was too embarrassed to speak of his achievement.
He hadn't been the first one to hold a gathering in the wake of the coronavirus pandemic and maybe someone would have raised this fact had he been quick to claim the defiant-in-chief title.
Surely he wouldn't risk spoiling what had been an immaculate presentation on why he should be counted as a Shujaa going forward.
When he was done speaking, it was obvious that his counterparts were jealous of his feat. Why else didn't they congratulate him by stomping their feet?
So to make amends, a round of applause to Weta and others like him who continue to risk lives in the quest for political mileage.