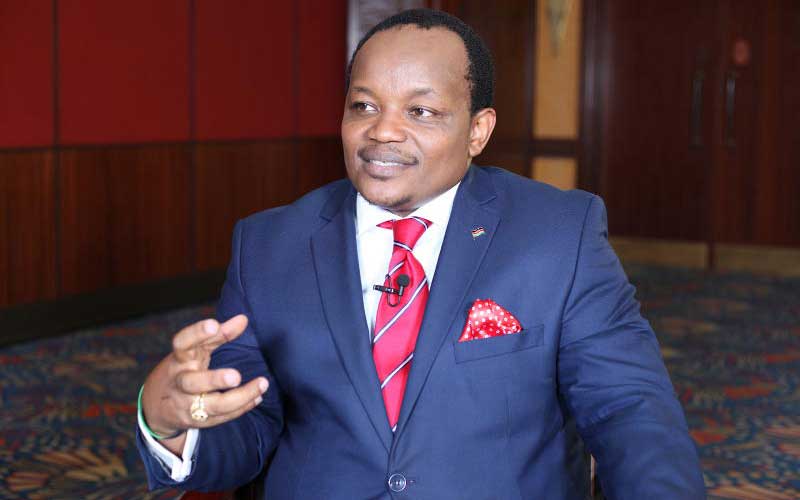 Sharp divisions among MPs on Wednesday frustrated efforts to form an ad hoc committee to oversight the Government's response to Covid-19.
The motion by Nyeri Town MP Ngunjiri Wambugu (pictured) was fiercely opposed by a section of the House leadership, especially the chairpersons of several committees whose duties they claimed the ad hoc team will be unnecessarily duplicating.
When the motion came up for debate, it failed on a technicality after Minority Whip Junet Mohammed rose on a point of order to alert the speaker on lack of quorum.
A group of about 170 MPs, under the whip of Wambugu, had formed a WhatsApp group where they would address pertinent issues regarding the outbreak, including forwarding their unofficial recommendations and proposals on the required interventions to different ministries.
Read More
However, their proposal towards the formation of the committee unsettled some committee chairs, creating friction even before the matter came up to the floor for debate.
Wambugu proposed the information of a 23-member team to be known as the Select Committee on the Prevention, Response and Management of Covid.
He wanted the committee formed to "develop necessary legislative measures, guidelines and any other related matter on Covid 19 prevention, response and management".