SA lawmaker lashed for envying Kenya's MPs' posh treatment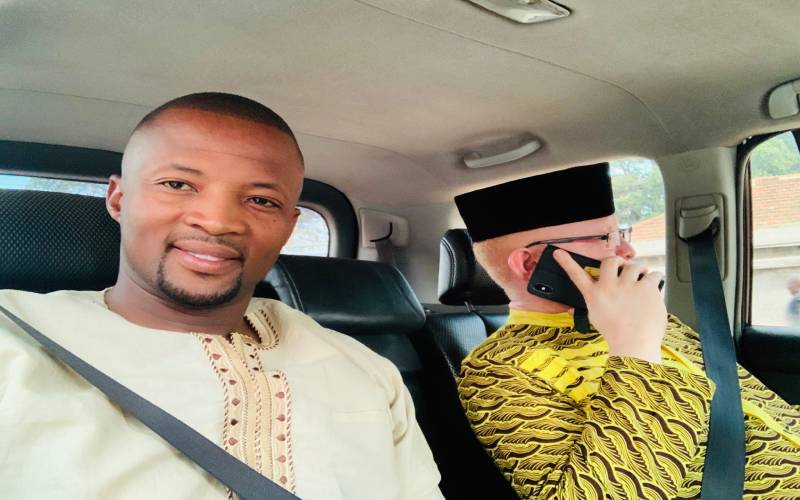 A visiting South Africa MP was left drooling for luxurious treatment after witnessing the specialities accorded to his Kenyan counterparts.
United Democratic Movement's (UDM) Chief Whip Nqabayomzi Kwankwa was left demanding for same treatment like in Kenya where an MP has a driver, bodyguards, personal assistants, researchers and many other aides.
Kwankwa took to his Twitter to whine how South Africa lawmakers do not receive such perks at the expense of taxpayers' money.
"MPs here have a driver, a bodyguard, a Personal Assistant (PA), a researcher, a communications officer and an admin assistant. In SA, we fend for ourselves. We don't even have PAs," he tweeted.
The MP learnt this while catching up with nominated senator Isaac Mwaura in Nairobi where he had arrived for a consultative meeting with East African MPs.
His UDM Party Leader Bantu Holomisa responded to his tweet proposing for a benchmarking session in Kenya so that they can push for a similar specialised treatment for South Africa legislators.
"Although we are renowned for the best constitution in the continent or the world, the support systems to SA MPs are a challenge," said Holomisa.
The desire for such a treatment was not received well by the majority of citizens from the two countries.
Kwankwa was criticised for regretting being an MP for South Africa and not Kenya.
"I realised that I am an MP for a wrong country," he said.
Sharon Nembaleni slammed the MP for glorifying what she termed as wastage expenditure.
I don't believe this. How can you praise such wastage? Have you not seen the poverty and absolute desperation of the citizens of the state you are visiting? Have you not seen how our fallow African brothers are suffering under these useless politician friends of yours. Mxm ????

— Kondi (@sharonnembaleni) February 6, 2020
The lawmaker defended himself on the grounds that South African MPs are too incapacitated to oversight their government.
"Not praising at all. Forget about frills like bodyguards and drivers, SA Parliament as it stands right now has very limited to no capacity to effectively oversee the work of government," he said.
A Kenyan, Joel Rokoi, however, asked the envious lawmaker not to replicate the same in South Arica as they are a better country without such VIP treatments.
Do not copy us. We sent all medical referrals to your country for management including nose check up for VIP when they get a small accident. — ole kisai Senior (@JoelRokoi) February 7, 2020
Here are some of the reactions towards the lawmaker's tweet.
The future of Africa is at risk if younger politicians like you can see privileges for politicians as something to be celebrated. You have not even bother to notice that the lives of ordinary people don't benefit from which you gloat about. — Africa Yearning (@africa_yearning) February 6, 2020
That really isn't aspirational.

Members of parliament in Kenya are heavily overpaid and underworked. They don't need bodyguards and PAs. They're barely doing any actual work in a country that's struggling. They don't have these perks because of our willingness but their greed. — mwanaume.com (@MarigaThoithi) February 7, 2020