Electorate demands quality work on Sh1.2b road in Siaya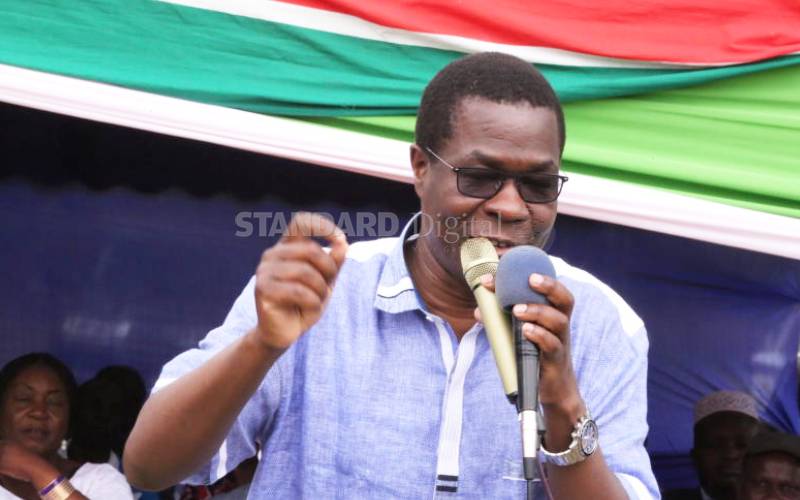 Residents of Ugenya and Ugunja sub-counties have questioned the quality of the Sh1.2 billion Ugunja-Ukwala-Ruambwa road.
They claim the road has developed potholes a few months after construction ended. It also has no culverts.
Ugunja MP Opiyo Wandayi (pictured) and his Ugenya counterpart David Ochieng' want another layer of tarmac added onto the road before the contractor leaves.
The road is supposed to be launched by President Uhuru Kenyatta and ODM leader Raila Odinga in August.
The 28-kilometer highway links Ugunja, Ugenya and Alego sub-counties.
The project was being undertaken by M/s China Overseas Engineering Group Co. Ltd. It involved construction of a modern bridge across Nzoia River, box culverts and other drainage structures.
"In line with our oversight role in Parliament, we will pursue this matter to the end and ensure the public gets value for its money," Mr Wandayi said.
"This project has cost taxpayers money that is hard to come by."
He added: "We want a proper road. If there is any limitation of resources, then it must be explained to leaders and the public. This work has not been completed as far as we are concerned."
Project engineer Francis Mwaura, however, denied claims that the contractor had abandoned the project.
Mr Mwaura noted that there was still one more year, a period known as "effective liability" that the contractor would be expected to maintain the road.
This is despite the 30-month contract period having ended on January 8, 2020.
"During this one year period, the contractor will maintain the road. He will be on site until we are satisfied," said Mwaura.