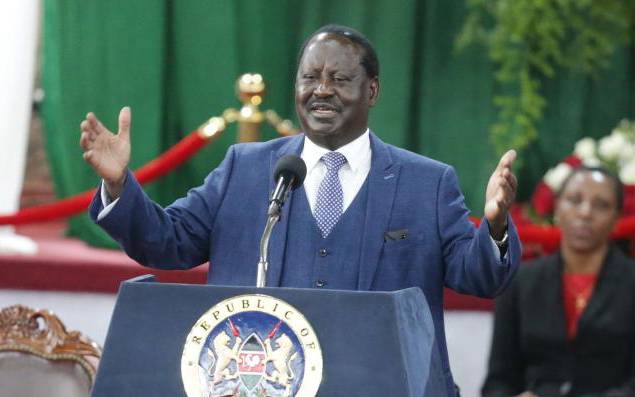 The Building Bridges Initiative task-force report will be handed over to a team of experts who will give away forward on the proposals made by Kenyans, Opposition Leader Raila Odinga has said.
Raila (pictured) urged Kenyans to, in the meantime, interact with the document that was launched yesterday and make any further proposals they would want to be included in the report before being handed over to experts.
"We are asking politicians that they should allow this to be a people's document. It is not a document for politicians, who will only want to look at their interests," Raila said.
He said it was important for the political class to allow their supporters to make informed decisions after reading the document, saying the concerns of all must be included in the final proposals.
Read More
Nine areas
"We identified nine key areas that we felt were the cause of the problems that we face as a country... not just on politics. I am glad the BBI team went round the country and sought views on how these challenges could be handled and have consequently given us this report. Let this be the beginning of the process," said Raila.
The Opposition leader cautioned leaders against looking at the proposals of the report as tailored to favour certain people, saying it must be looked at as meant to secure posterity.
"This is not about Raila. It is not about Uhuru and not about Ruto. We do not want to be seen as creating a position for anyone. We want to look at the future of this country," he said.