Oloo's bid to regain speaker's position opposed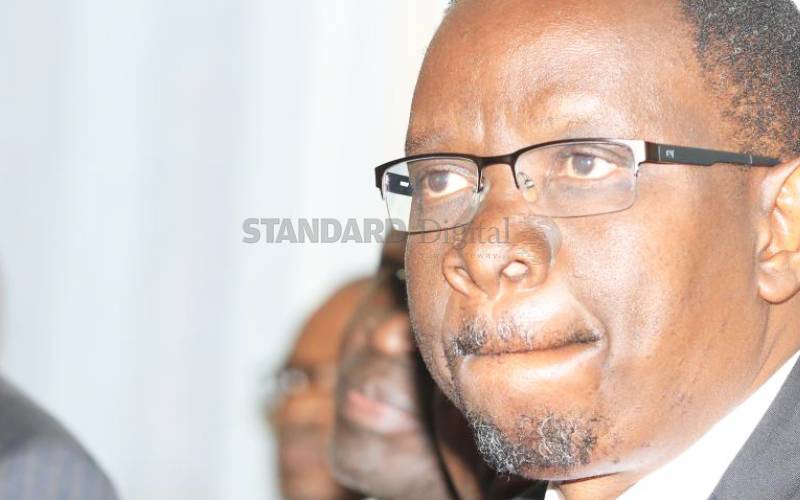 The county assembly has asked the court to dismiss a suit filed by impeached speaker Onyango Oloo.
In an affidavit filed by acting speaker Elisha Oraro at the Industrial Court, the assembly leadership wants Mr Oloo's case, challenging his ouster, thrown out.
Oloo has accused the assembly of failing to follow the law while impeaching him, and wants the court to order his reinstatement.
He is also demanding that all benefits and allowances he enjoyed while occupying the speaker's seat be restored.
"The County Assembly of Kisumu illegally removed me from office without offering me a chance to defend myself," Oloo's court documents read.
But in the affidavit, the assembly said Oloo's impeachment was lawful. It said the decision to impeach him was made by the House Business Committee, before it was communicated to MCAs for debate. Mr Oraro said Oloo was given a chance to defend himself by the assembly, but failed to appear before it.
Oraro explained that Oloo admitted he knew about the notice of the impeachment motion but ignored it.
He said Oloo tried to use force to enter his office.
"The applicant (Oloo) made an appearance at about 9am on September 18, 2019 accompanied by goons. He tried to force his way into his former office," the affidavit reads in part.
The assembly has also dismissed assertions by Oloo that Kajulu MCA Roy Samo is his deputy and should be in charge of assembly business in his absence.
Oraro said Oloo abused his powers when he imposed Mr Samo as the chairperson of the whole House committee.
"It is in the public interest that the orders sought be disallowed for the smooth running of the county assembly of Kisumu," Oraro said.