Iria and Netto parties registered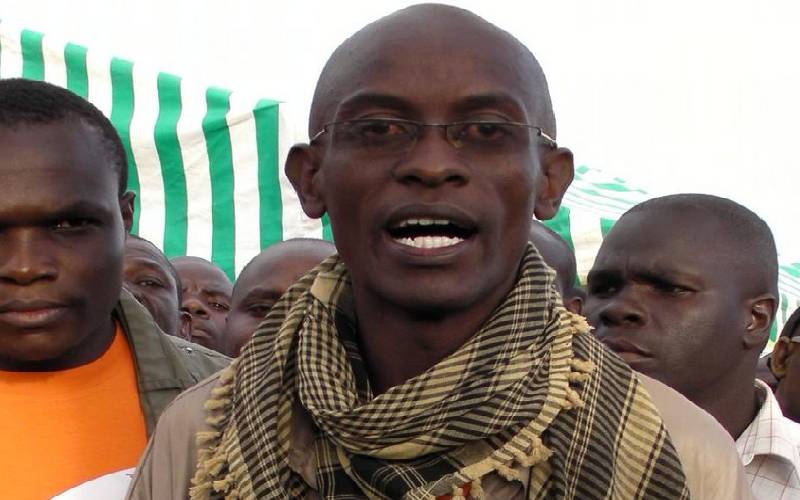 Civic Renewal Party (CRP) and United Green Movement (UGM) are the latest political parties to be fully registered bringing the total parties to 68.
CRP widely associated with Muranga Governor Mwangi wa Iria is premised on radical move to ignite a mental reset.
It promises to soar beyond the current political formations that put priority on a dynasties, privilege, elite-hood politics rather than a peasant, socioeconomic, transformative, progressive, mental reset oriented kind of politics.
UGM is associated with former Ndhiwa lawmaker Agostino Netto who has been courting DP William Ruto.
CRP leader James Mwangi said the former kind of politics was focused on capital projects for obvious reasons that the beneficiaries could reap big from the budget.
He said that while that has been the case, CRP focuses on socioeconomic programmes that help alleviate poverty, cut the cost of living, improve livelihoods and set up a basis for economic revival of low class citizens.
"You can't invest rationally in trillion shilling projects and yet majority of your populace can't afford proper medicare, balanced three square meals, farm implements, decent and cheap housing," posed Mwangi.
He went on: "We can't have a situation where 70 per cent of our graduates can't make it to the next level."
Registrar of Political Parties Anne Nderitu confirmed that only CRP and UGM had fully complied with the registration requirements.
She said there were other four political parties that had provisional certificates and another 10 had kick-started the process of registration.
Umoja Summit party that was with CRP and UGM is yet to get the full registration credentials.