Sankok drafts bill to abolish two-thirds gender in elective posts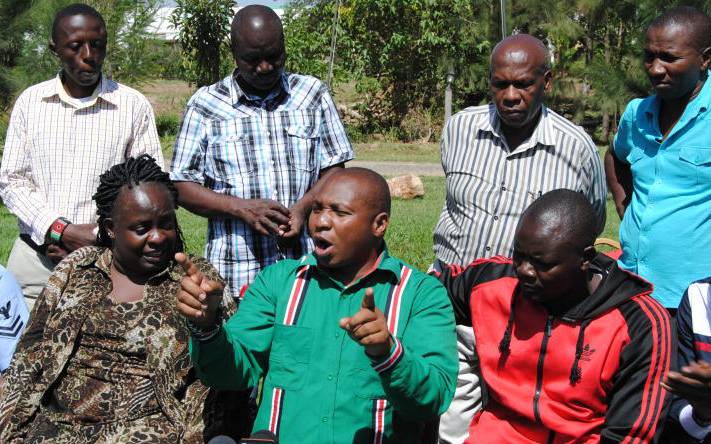 A proposed Bill now seeks to abolish two-thirds gender requirement in Parliament and County Assemblies.
The Constitution of Kenya (Amendment) Bill 2019 by nominated MP David Ole Sankok proposes that elective posts be exempted from the Constitutional requirement.
The draft Bill comes hot on the heels of threats of National Assembly risking dissolution over failure to implement the requirement.
The nearly eight year-long push to have more women in Parliament has flopped four times after it failed to attract the backing of at least two-thirds of the 349 legislators – 233 MPs.
Sankok argues that the push to have more women in the National Assembly, Senate and the 47 county assemblies has resulted into a bloated number of lawmakers putting further burden on the taxpayers in footing for their expenses.
The draft says that the requirement should only be enacted in the appointive positions like the Cabinet Secretaries, Principal Secretaries and other public positions filled through appointments.
The nominated MP says that it was increasingly becoming unattainable to enact the requirement over fears that political parties will abuse the nomination slots by awarding their cronies and "girlfriends".
"The principal object of this Bill is to amend the Constitution to abolish the two-thirds gender principle insofar as it relates to elective positions," reads the draft Bill.
"The implementation of the two-thirds gender principle has so far resulted in undesirable results especially with regard to nominations at the county level for gender top-up which have not been based on competence or merit, thus reducing the representation of the very groups that the principle sought to mainstream," it adds.
In the counties, there are a total of 1,450 elected Members of County Assembly as well as 772 nominated MCAs. This brings the number of MCAs to a total of 2,222.
And in the Senate, which has a total of 67 lawmakers, 20 are nominated.
In the National Assembly, which has 349 MPs, 76 are women. Of these 47 are elected woman representatives, 23 elected constituency MPs and six are nominated.
The proposed Bill says it will also be against the spirit of a free and fair election to set out certain constituencies for women in bridging the gender gap.