Delegates want Bonny Khalwale kicked out of Ford Kenya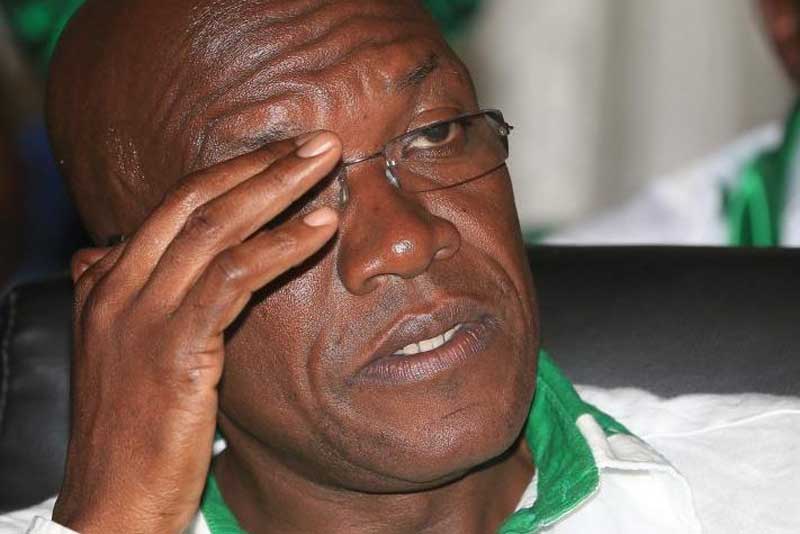 A section of Ford Kenya delegates wants the party's National Executive Council (NEC) to expel the deputy party leader Bonny Khalwale for his allegiance to Deputy President William Ruto.
The delegates said Khalwale is undermining the party leadership and the presidential quest of party leader Moses Wetangula.
They argued that Khalwale's open preference for Ruto is a sign of disrespect to the party leadership and demanded that NEC kick him out of the party.
Led by Trans Nzoia FK executive secretary Dr Andrew Wafula said Khalwale has no business in the party since he is busy campaigning for Ruto and Jubilee Party.
"His allegiance to another political party and the DP is a disrespect to the party leadership. He cannot pretend to be in FK when he is busy campaigning for the DP. We do not need him in the party," said Wafula during a press conference in Kitale.
The delegates branded Khalwale as a rebel and a masquerader adding that he should not be allowed to ruin Wetangula's political ambitions.
"He is a betrayer and is chasing his personal interest and we do not want him to ride in our party for personal gains. He should cease to be part deputy leaders and member of the party," one of the delegates said.
"He is a gun for hire. He has been employed to weaken and kill our party by some Jubilee Party strategists and we are demand for his exit before he strikes," another one added.
They said they have petitioned NEC to relieve Khalwale's role in the party and seek an immediate replacement.