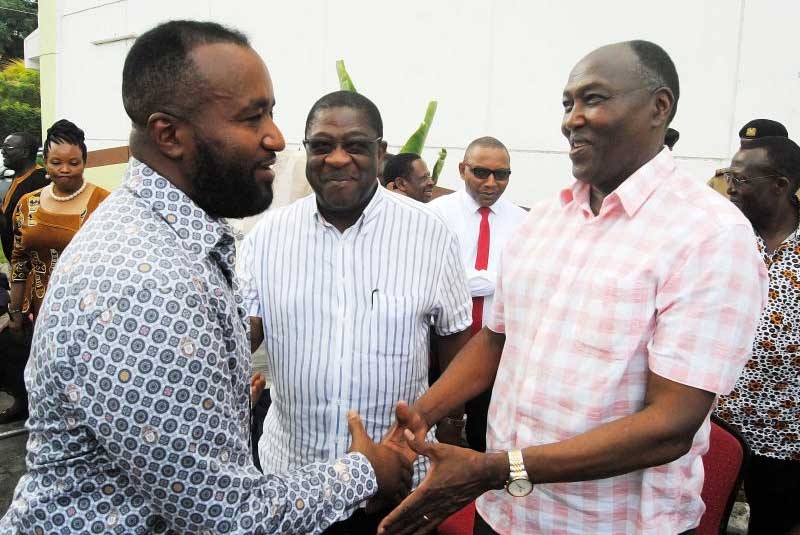 Kenya should become a federal republic. This is the message from Coast leaders to the Building Bridges Initiative (BBI) team, when its members visited the region on Wednesday 5, December.
Kilifi Governor Amason Kingi said a federal system (known as Majimbo) would end cut-throat competition for the presidency, foster inclusiveness and reduce the likelihood of electoral violence.
The governor told the BBI team that the regional states should have full political and financial autonomy.
On his part, Mombasa Governor Ali Hassan Joho said Kenya should be divided into 12 regions. He recommends a parliamentary system of governance.
He also said devolution, in its current form, is legally weak and not viable. He, however, said the same can be strengthened with additional power and resources to regions and protected by a strong Senate as envisaged in the Bomas draft constitution.
Coastal region
Proposals by Joho and Kingi are a climb down from their earlier calls for secession of the Coast region. Joho suggested that counties, as the first tier of government, should fall under regional states.
In this arrangement, he said, the national government would get 30 per cent of national revenue.
He also said presidential, regional government, senatorial and national assembly elections should be held separately.
Joho also called for expansion of the executive to include a prime minister and two deputies. Cabinet secretaries should be picked from MPs, he said.
"To me, there is no harm in creating another tier of government. Functions of each tier of government should determine the amount of resources allocated. The third tier can be given 30 per cent of resources. This, however, requires broader discussion," Joho argued.
Key functions
According to Kingi, the national government should cede control of police and only retain key functions such as defence and foreign affairs as everything is controlled and managed by the federal states.
The governor believes the current system of devolution in Kenya was deliberately manipulated and weakened so it can fail and condemn county governments to dependency on the national government.
"There were many issues affecting Coast region which made us call for secession. However, when we discused the matter further, we thought secession will take a lot of time and even create violence. We thought of a way of having our grievances addressed without us seceding. And the only thing Coast people will accept is a full federal system of governance," Kingi said.
A federal republic is a federation of states. In a federal republic, there is a division of powers between the federal government and the government of the individual subdivisions. While each federal republic manages this division of powers differently, common matters relating to security and defence, and monetary policy are usually handled at the federal level, while matters such as infrastructure maintenance and education policy at the regional level.
On the other hand, Majimbo is a Swahili term commonly used in Kenya to refer to the idea of political devolution of power to the country's regions.
Kingi said regions cannot enjoy autonomy and power, and develop unless they have control over land, hence the need to abolish the National Land Commission.
He said Coast should have one regional government, under a governor, with its current counties retained as administrative units.
The governor said the current counties are not viable, especially because they are not fully autonomous and "are in fact a mockery of devolution as envisaged in the Bomas Draft".
Early this year, Kingi and Joho sparked anxiety when they called for secession of the Coastal region in the wake of last year's election.
They argued that the region is viable as a nation state yet it has historically been marginalised since 1963.
The two governors also argued the post independence Kenya has only worsened the marginalisation hence the need for residents of the region to fight for self determination.
Kingi called for the disbanding of NLC and have each regional government have an agency with the same powers to carry out its functions.
The governor who spoke at Pwani University yesterday said devolution, as currently designed, is not benefiting residents of the region because it does not provide them with adequate resources to develop their region.
Joho said an expanded executive similar to the one the country had during the tenure of the grand coalition government in 2008 to 2013 spurred national cohesion and economic development.
Grand coalition
"We had this arrangement during the grand coalition government and we achieved peace overnight. Currently, some Cabinet Secretaries are not known to majority of Kenyans because they do not represent them. Some even refuse to appear before parliamentary committees," said Joho.
One of the problems facing Coast region, and which have been a major concern to residents and their leaders is the issue of squatters.
They claim outsiders took away their land in one of the historical injustices they want addressed.