Court upholds Marama North MCA election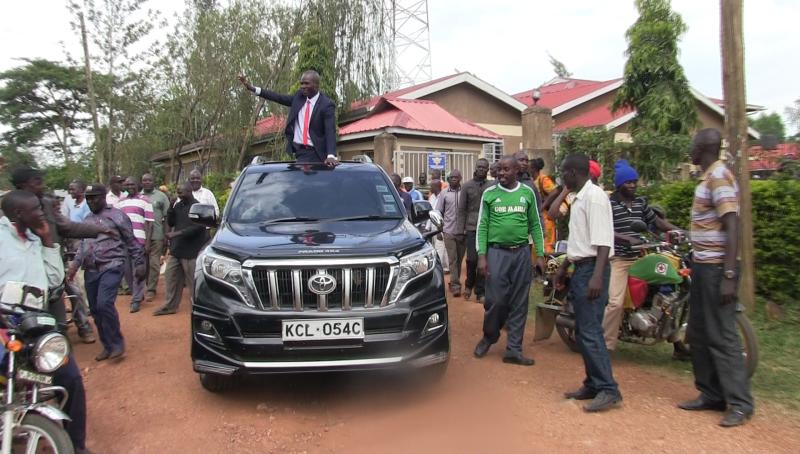 A Butere court on Thursday upheld the election of Marama North Member of County Assembly Charles Nandwa almost a year after he won the seat.
The appeal had been made at the Kakamega High Court by the then incumbent MCA Sayyed Omusirista who contested the first ruling on November 9, 2017.
The Butere court had early November knocked out on technical grounds the Omusirista petition to have Nandwa win nullified due to massive electoral malpractices.
He had alleged that his agents were not accorded chance to verify his votes in some of the polling stations.
Nadwa had won the seat with ANC party with 3929 pitting the incumbent Omusirista who under ODM party come second with 2191 votes.
Omusirista went on to appeal at Kakamega High Court which referred the case back to the junior court allowing the petitioner to submit his evidence and a fresh hearing of the witness statements.
Nandwa through his lawyer Joseph Namatsi had asked the court dismiss the application citing it had no ground to hold as an appeal.
The defendant urged that there were no initial complaints from either petitioner or his agents during the electoral process of 8, August, 2018 with most coming up during the case hearing.
The Butere Senior resident magistrate Felix Makoyo concluded that Independent Electoral and Boundaries Commission (IEBC) conducted the election in accordance with electoral laws.
Makoyo in his ruling stated that the evidence presented by the petitioner could not be relied on and didn't merit the nullification of the election.
The court found no ground of dissolving Nandwa's win with Omusirista was slapped with a cost of Sh100, 000.
Nandwa applauded the court decision describing it as a win for people of Marama North people.
"It's time I settle and issue services to my people they needed when they elected me almost a year ago," said Nandwa.