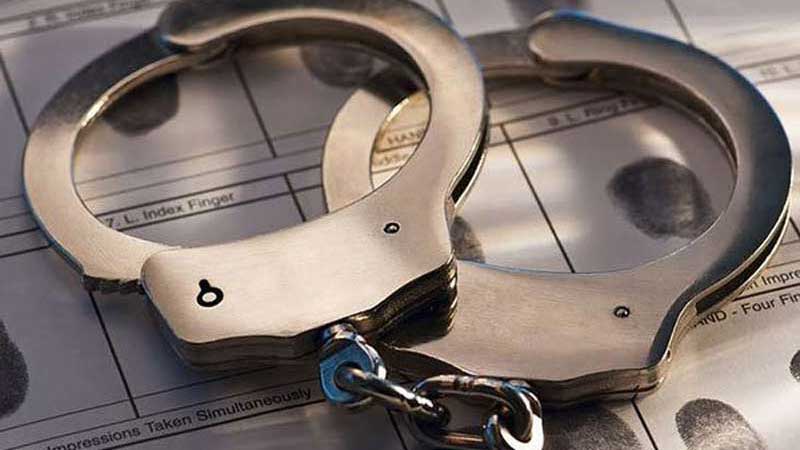 The police are on the spot for arresting and detaining suspects, including VIPs on Fridays and public holidays. MPs now claim that the practice that has seen a number of them spend long weekends behind bars is meant to harass and intimidate innocent Kenyans as they wait to be presented in court. West Mugirango MP Vincent Kemosi tabled a motion to discuss the issue on the floor of the House. Over five MPs have in the past been locked up in the police cells on incitement, fraud and corruption related charges on a Friday. A dozen of other top government officials have been arrested on the same day.
SEE ALSO: Simple questions we should ask ourselves about police reforms
Samuel Arama (Nakuru West) is the latest MP to spend the weekend in police cells, after he was nabbed arrested last Friday night by security agents over suspected land fraud. On the
same day Mr Arama was arrested
, police also nabbedKenya Bureau of Standards Managing Director
Charles Ongwae alongside six of his colleagues
, over alleged bad sugar. In March, Bobasi MP Innocent Obiri was also arrested and locked up at Kisii Central Police Statio on a weekend over accusations of inciting violence and destruction of property. Nandi Hills MP Alfred Keter in
February was also apprehended on Friday
and spend the weekend behind bars over allegations of trading in Fake Treasury bills. Mr Kemosi, who is also a lawyer raised concerns that MPs, senior public officials and other members of the public who are often arrested during end of the week are most times denied bail. "The way arrests are organized and conducted are against constitutional rights of suspects and is only aimed at intimidating, harassing and frustrating the accused," explained Kemosi. The MP pointed out that Article 49 (I) (h) of the Kenyan constitution provides that an arrested person has a right to be released on bond or bail on reasonable conditions pending charge or trial, unless there are compelling reasons not to be released. Further, he urged that Director of Public Prosecutions Noordin Haji to defend the constitution and not wade into politics. Minority Whip Junet Mohammed (Suna East MP) who was once arrested and detained for four days in Pangani Police station together with five of his colleagues in September 2017 lamented that police harass suspects held in their cells before they are presented to court. "This house must protect the constitution and we must speak for other Kenyans outside there who are sitting and who should be given reasonable police bail or bond," stated Junet. Amos Kimunya(Kipipiri) regretted that with the recent happenings, the country was sliding back to the old days where governments did not respect basic and fundamental human rights. "All suspects till in court are innocent until proven guilty, we must speak against illegalities made to our colleagues, don't wait until they come for you," said Mr Kimunya. Janet Ongera (Kisii county) condemned the random arrest of MPs on flimsy grounds and accused members of the police service of being used to settle political scores. Ms Ongera urged her colleagues not to sit back and tolerate MPs being harassed and denied bail, which is a constitutional right. "My brother Obiri was arrested like a high flying criminal in a war zone in Nairobi and escorted to Kisii with over 50 vehicles it's a shame," she explained. Makali Mulu (Kitui Central) warned that the arrests and unlawful detention of suspects paints the picture of a country being uncivilized.