Eugene Wamalwa keeps supporters guessing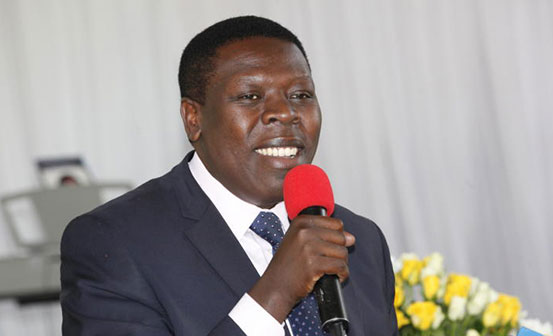 Jostling for elective seats has raised political heat in Trans Nzoia County even as Water Cabinet Secretary Eugene Wamalwa keeps his supporters guessing on his political ambitions.
Aspirants for various seats are assembling their arsenal in the cosmopolitan and agriculturally rich county, with Jubilee and the National Super Alliance (NASA) through Ford Kenya, fighting for political supremacy.
Governor Patrick Khaemba and Senator Henry ole Ndiema are having sleepless nights after a section of Bukusu elders ruled out the use of Mabanga Accord in the August elections.
The governor and senator are beneficiaries of the agreement that saw major communities in the region (the Bukusu and Kalenjins) share top slots. But this time round such communal arrangements will not work or dictate the elections as Bukusu elders claim the accord has been abused.
"The Mabanga Accord no longer exists. Those banking on it to clinch power are going to get a rude shock. Let voters decide their leaders," said senatorial aspirant Ken Wafula.
Wamalwa, who was expected to fly the Jubilee flag after being elbowed out of Nairobi politics where he had initially declared interest, had promised a major political announcement at Kitale ASK Showground on February 5 but the meeting did not take place.
Wamalwa's anticipated bid had raised the stakes and should he contest he will give Khaemba a run for his money. Two aspirants for the gubernatorial seat, former Minister Noah Wekesa and Joe Gesuka have dropped their bid in favour of Wamalwa.
A statement by Wamalwa that his heart is not in politics but in the ministerial task has left many doubting if his name will be on the ballot box.
"When time comes I will make my position known; but for now my hears not in politics but in attending to the suffering of Kenyans hit by ravaging drought," Wamalwa said.