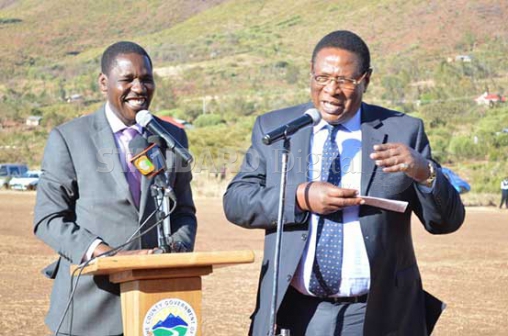 Party of National Unity (PNU) chairman and its Organising Secretary have moved to court seeking orders to stop a delegate's conference set to install Meru Governor Peter Munya as the new party leader.
The chairman, John Mbugua and Alphonse Musyoki, the Organising Secretary claim Secretary General John Anunda has called for the meeting against the law.
They termed the notice calling the meeting null and void as it intends to endorse Mr Munya, who is also the council of governors chairman, as party leader without following procedure as stipulated in the party's constitution. Munya has declared that he will be seeking re-election, and the presidency in 2022 through the PNU ticket.
Through lawyer Victor Ayieko, who filed a certificate of urgency before the political parties tribunal, the two leaders claim Anunda has no power to call for either a national governing council (NGC) or a national delegates' conference (NDC). They are seeking temporary orders to have Anunda restrained from convening the NGC and NDC scheduled for September 9, 2016 at the Bomas of Kenya in Nairobi.
"This tribunal has jurisdiction under section 40 (1) (a) of the political parties Act to hear and determine this case," they said in court documents. The two claim that Anunda issued a notice dated July 25, 2016 to convene NGC and NDC meetings. "The main agenda of the meeting is to install Munya, who is an executive member of the Alliance Party of Kenya as the party leader of PNU in place of retired President Mwai Kibaki," said Ayieko.
Read More