IEBC won't oversee Wiper nominations, David Musila says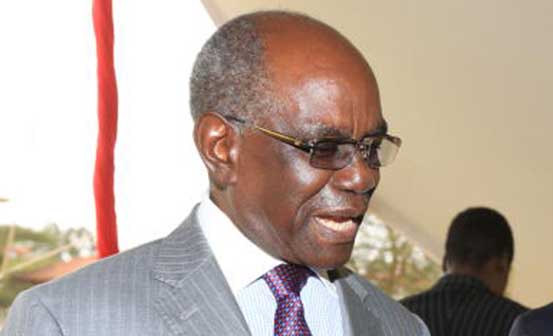 Wiper Chairman David Musila has said the party will use its own internal structures to conduct nominations.
Mr Musila said the nominations for all seats in the party will be free and fair.
"The party's National Executive Committee and the party leader (Kalonzo Musyoka) have endorsed the position that nominations will be carried out through internal party structures. We must conclude this debate," he said.
Speaking in Kyuso, Mwingi North Constituency, the Kitui Senator, who wants to run for the governor's seat against the incumbent Julius Malombe, ruled out any possibility of the Independent Electoral and Boundaries Commission's (IEBC) overseeing the nominations.
Dr Malombe is apprehensive that the party could favour Musila, saying he was banking on Mr Kalonzo's assurance that IEBC would be invited to conduct the party primaries.
However, Musila said it was defeatist for Malombe to cry foul that the nominations could be manipulated to lock him out from the governor's race.
Musila and former Cabinet Secretary Charity Ngilu have launched campaigns to unseat Malombe.
"The party nominations will remain the party's internal affairs and will be strictly conducted by its own electoral board. Kalonzo has confirmed this position. Let those thinking otherwise to rest this matter now," he said.
He continued: "I want to allay fears and speculation among some aspirants in Wiper about nomination of candidates, and in particular on the governor's seat. This exercise will be free, fair and without any bias against any of the candidates."
He backed Kalonzo's position that the party's candidates will nominate their preferred henchmen to oversee the nominations to ensure it was free of manipulation.
The former Vice President asked governor Malombe and Musila to tame their supporters and preach peace during their campaigns.
"Governor Malombe is a leader in Wiper. Senator Musila is the national chairman of the party. As they compete for the party ticket for the governor's seat, they must be very careful not to tear the party apart," he said.