Bid to block registration of President Uhuru Kenyatta's party flops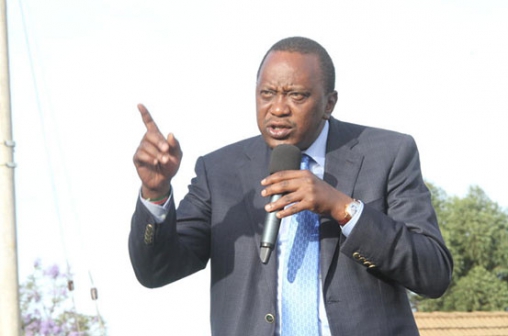 A bid by a little known party to object registration of the political vehicle that President Uhuru Kenyatta will use for re-election in 2017 has flopped.
Members of the Jubilee People's Party of Kenya on Friday visited the office of the Registrar of Political Parties Lucy Ndung'u and raised reservations on formation of the yet to be launched Jubilee Party.
Ms Ndung'u said Jubilee People's Party of Kenya does not meet the set down qualifications and therefore their demands to oppose creation of Jubilee Party could not be met.
"There is no party with that name in Kenya right now. The certificate with the name was registered under the Societies act," she said.
The statement clears anxiety among members of the yet to be launched party, whose merger steering committee has fixed the outstanding issues.
Last month, co-chairmen of the Jubilee Party steering committee Meru Senator Kiraitu Murungi and former minister Noah Wekesa announced they have completed the process and are awaiting direction from Uhuru and his deputy on the date to unveil it.
Apart from President Kenyatta's The National Alliance (TNA) and the William Ruto led United Republican Party (URP), other parties that have agreed to merge include Alliance Party of Kenya (APK), United Democratic Front (UDF) and Grand National Union (GNU).
Others are Agano Party, Chama Cha Uma and Ford People.