Legal Affairs Committee to table findings on IEBC in two weeks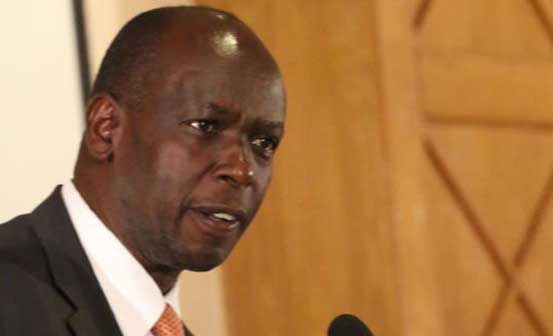 A committee will table its recommendations on the fate of electoral commissioners in a fortnight.
This could preempt a report of the bipartisan select committee on Independent Electoral and Boundaries Commission (IEBC) approved by Parliament last week.
National Assembly Justice and Legal Affairs Committee Chairman Samuel Chepkonga (Ainabkoi) told the House on Wednesday that his team, working jointly with the Constitutional Implementation Oversight Committee (CIOC), will complete its considerations of a petition against IEBC next Tuesday before tabling its report the following week.
This means the committee's report will be tabled two weeks before that of the select committee, which has thirty days to complete its work.
The development opens the possibility of the House receiving two conflicting reports, presenting a dilemma on the way forward for electoral reforms.
"We asked the Speaker for a 10-day extension to enable us complete our work. We will be completing the process on Tuesday next week. And the coming week, we will table our report with regard to that petition," Mr Chepkonga told the House.
The petition before the House committee was filed by Barasa Nyukuri who wants IEBC commissioners sent home on grounds of incompetence and lack of integrity. The select committee similarly is investigating the commissioners for any errors of omission and commission that could warrant their exit from office.
The committee is also expected to suggest legal and institutional reforms to the electoral body in readiness for the next general election.
The conflict between the two committees was captured last week when Ol Joro Orok MP John Waiganjo told the House that the select committee had usurped the powers of the Justice committee in dealing with the IEBC issue. Mr Waiganjo, a member of the Justice committee, was forced to apologise to the House after he termed the select committee "useless".
"I withdraw and replace the word 'useless' with 'perfunctory," he said.
House Majority Leader Aden Duale (Garissa Town) told The Standard that MPs will debate any report that will be tabled.
"We are ready to debate any report that comes before us. In any case, the Justice committee is a very powerful committee that has a mandate of five years," said Mr Duale.