Another bruising political battle for KANU and Jubilee as wards by-elections draw near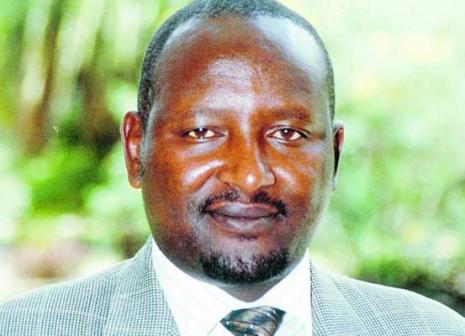 After the bruising political battle in Kericho senatorial by election, political rivalry now shifts to two ward by-elections in Nandi and Laikipia.
The Independent Electoral and Boundaries Commission (IEBC) says Lelmokwo/Ngecheck (Nandi) and Ngobit (Laikipia) by-elections will be will be held on June 3. But it is in Nandi where fierce rivalry between Jubilee affiliate parties and URP rebels is expected.
URP's executive director David Koech said they selected ten aspirants for Lelmokwo/Ngecheck and 15 aspirants for Ngobit by-elections to face off in nominations on April 19. "All the applicants for Laikipia and Ngechek were approved after meeting the party requirements and getting clearance from the Ethics and Anti-Corruption Commission (EACC)," he said.
The Lelmokwo/Ngecheck seat was formerly held by MCA Hesbon Metto who passed on while the Laikipia seat fell vacant after Mwangi Kamakia collapsed and died in December.
Political observers predict a two-horse-race between Kanu and Jubilee Party as happened in Kericho and may again play out in Nandi County.
Kanu Secretary General Nick Salat said they are waiting for a party report after sending officials to test the ground before fielding their candidate. "We conducted ground analysis to find out about the general feelings of the people so that we can make an informed decision on whether to field our aspirant or not," he noted.
The official however expressed concern about the role of IEBC saying there is a likelihood they might interfere with the due process.
"We are worried about IEBC, they are working with other forces to stifle other parties from fair selection process, we witnessed that in Kericho and we know they can still do the same, it has lacked its independence," he explained.
Some aspirants however have not come out clearly on the parties they intent to seek their tickets. A Jubilee candidate who did not wish to be named expressed fear that some parties may 'handpick' candidates at nomination stage.
"There should be transparent nominations by parties to curb incidences where candidates shift loyalty to other parties in protest," said the aspirant.
Koech maintained that the process will be free and fair.
Some of the issues expected to emerge during the campaigns are poor road infrastructure, which is a major challenge during rainy seasons, upgrading of Mosoriot Teachers Training College into a public university, construction of Kenya Medical Training College among other pertinent issues.