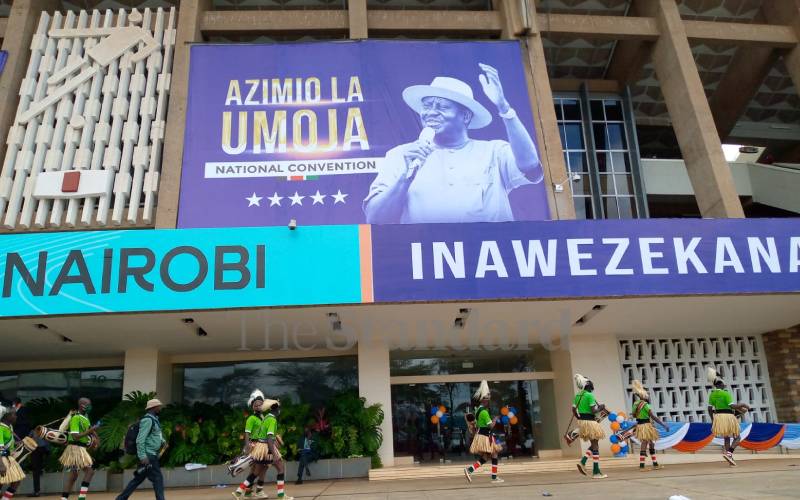 Raila Odinga's Azimio poster outside Kasarani.
Kasarani Stadium terraces filled to capacity.
Colour at Raila Odinga's Azimio convention.
Raila's supporters at Kasarani Stadium stands.
A section of the crowd at Kasarani.
Security controlling the crowd at Kasarani.
Crowd following the Azimio event at Kasarani.
Section of the crowd waving Azimio placards.
Traditional dancers at the Azimio convention
Women leaders at Kasarani Stadium.
Singer Prince Indah entertaining guests
An ODM supporter at the Azimio event.
An ODM supporter reveling at the moment.