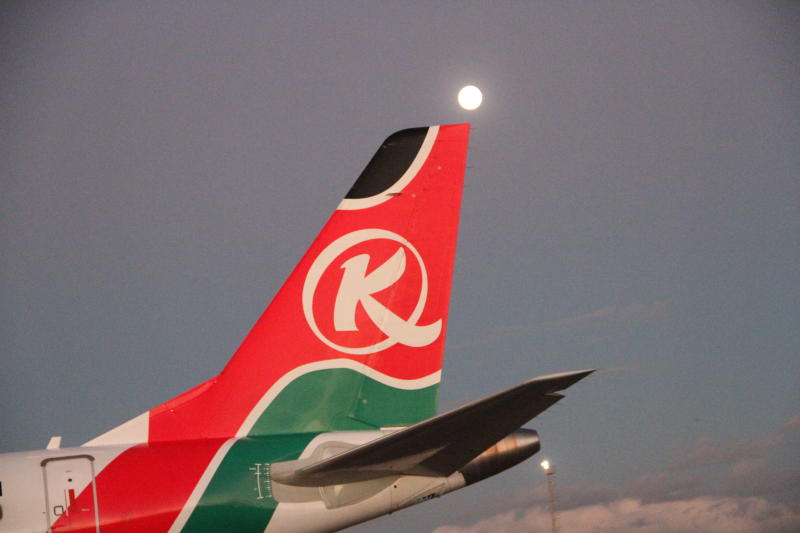 Loss-making Kenya Airways made a spectacular fly-past over the Mathare Valley last weekend, prompting speculation that slum tourism was finally here.
The Kenya Open Golf tourney, which was underway at the neighbouring Muthaiga Golf Club, was eclipsed by the Mathare expanse, where minions were caught off-hand by the low-flying craft, a massive Boeing 787 Dreamliner.
"We have seen craft hover above the valley before, but those are the army choppers that patrol these villages in times of strife, usually at night," said one resident. "We thought they had come for those who were busy distilling chang'aa for the weekend. Their operations peak at that hour."
The spectacle was not any less dramatic for those watching from on high. "Goodness gracious me," a tourist aboard was heard recording a message on his phone. "These are live images of houses the size of a matchbox and the folks bathing in a dark stream is simply, utterly breath-taking. I think this is their idea of mixed-use development housing in Nyrobi."
He went on: "If that river is cleaned up, this neighbourhood could do to Nairobi what the Thames did for London. It's gonna be jolly good."
It was not immediately clear if KQ will continue to make fly-pasts on international flights only, or if that will be extended to local flights as well.
"The trouble with local market is that Kenyans have other options of experiencing slum tourism on foot. Many actually come from similar backgrounds, but are not too proud to admit. It's a shame because they'd make for excellent goodwill ambassadors," said another source.