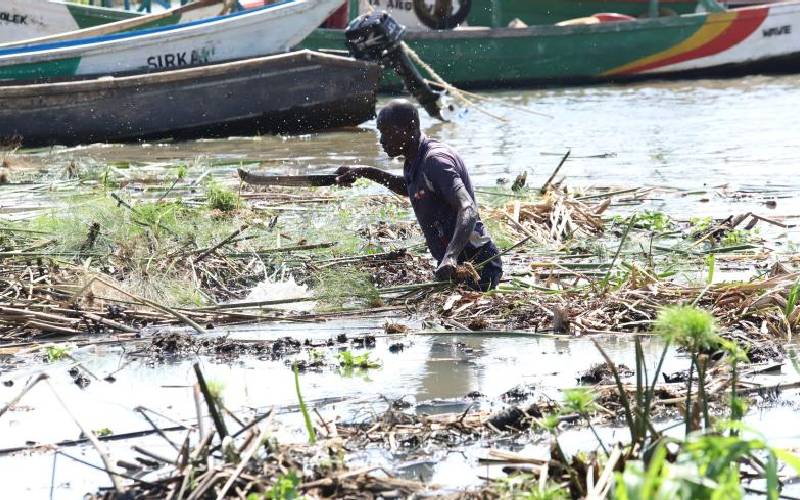 Due to the key role wetlands play in our landscapes, there is a need for radical change in the way many perceive them as wastelands.
The theme of this year's World Environment Day, which was marked on Sunday, was 'Only One Earth'.
The theme calls for collective, transformative action to protect and restore the one planet that bears the heaviest burden of our misuse and abuse of the environment over time.
It urges us to focus on living sustainably in harmony with nature. And for a good reason!
According to the UN, we are using the equivalent of 1.6 earths to maintain our current lifestyles, and the ecosystems cannot sustain our demands.
For example, less than 1 per cent of the water on our planet is usable fresh water and is mainly stored in wetlands.
Yet according to the Global Wetland Outlook report 2021, the world has lost 35 per cent of wetlands since 1970. Changes in land use and the climate are severely affecting wetlands, leading to degradation and loss.
This is placing biodiversity and human lives at risk.
But why are critical ecosystems like wetlands important? Wetlands are the kidneys of the world. They purify water, capture floodwaters, and during drought periods slowly release this water.
In the coastal areas, mangrove wetlands keep the ravaging sea at bay and protect villages and towns in areas such as Tana Delta and Lamu from storms and disasters.
They reduce the severity of climate change impacts, with mangroves absorbing three to five times more carbon than terrestrial forests.
Wetlands such as rivers and lakes in the Rift Valley in Ethiopia and Kenya and the Nile River Basin and mangrove ecosystems along Africa's East Coast are home to unique biodiversity and sustain millions of people by providing water and essentials like fish and shelter materials while also supporting livelihoods.
Due to the key role wetlands play in our landscapes, there is a need for radical change in the way many perceive them as wastelands. Nyando floodplains, Yala Swamp and Lake Olbolossat in Kenya are just a few important wetlands that are under threat of being drained.
Several steps must be taken for sustainable wetlands management. One, better data and knowledge need to be readily available to inform policies, plans and practices.
We must invest in not only generating scientific knowledge but also linking it to indigenous knowledge. This would help both in understanding the value of wetlands and decision-making on policymaking and their management.
Two, we need to enhance the capacities of stakeholders at local, national and regional levels by strengthening institutions, training and experiential exchanges. This would help communities, government institutions and civil society organisations monitor wetlands and their values, and in the development of integrated conservation strategies.
Three, for degraded wetlands, restoration is key. Watershed management practices that include protecting surrounding catchments against all forms of deterioration should be considered. This also means multiple users and stakeholders must work together to reconcile objectives and identify trade-offs and synergies for sustainable management.
Essentially, to address the issues affecting different wetlands such as those in the Rift Valley like Lake Baringo, there is a need to also look at what is happening in the entire landscape as far out as the Mau Escarpment.
Another approach dubbed 'source to sea' takes into account both fresh water and seawater ecosystems and is more holistic in natural resources management.
When restoring wetlands, no one should be left behind, particularly resident communities as they have been the custodians for centuries. This would mean promoting sustainable livelihood activities that reduce negative impacts on wetlands.
Finally, we need to create an enabling environment for sustainable wetlands management. Unlike many countries in Africa, Kenya and Uganda have wetland policies in place.
However, we must not let them gather dust but ensure that we implement them and have better monitoring mechanisms for these ecosystems to help in their long-term sustenance.
Ms Mulonga is Wetlands International Eastern Africa Director