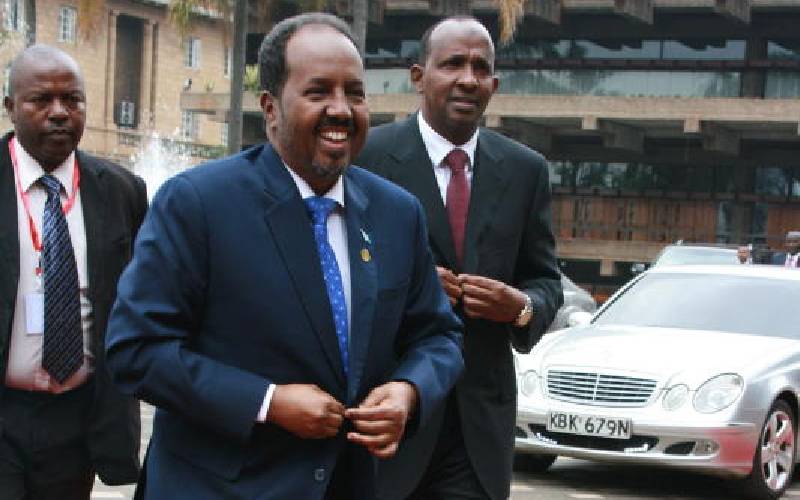 Hassan Sheikh Mohamud beat incumbent Somalia President Mohamed Abdullahi alias Farmaajo to emerge victorious in Sunday's election. Farmaajo's term came to an end in February 2021 but he was unilaterally granted a two-year extension by the lower House of Parliament. That act drew local and international condemnation.
Having served as Somalia's president between 2012 and 2017 when Farmaajo beat him to the tape in elections, Mohamud is no stranger to leadership. He has been there before, seen it all and is in a better position to offer competent leadership to Somalia.
Accusations of corruption rendered Mohamud's first stint in leadership less glamorous. He was also accused of excluding rival factions from government in a country that is highly divided. Following decades of internal strife orchestrated by factionalism, Somalia has not known peace for a long time.
It is from his previous mistakes, and those of the man he vanquished, that he must learn and build. Already, Somalis acknowledge him as a statesman ready to take the conciliatory path in bringing the country together. Though Farmaajo came to power amid acclaim, he soon ran out of favour with locals and neighbouring countries.
Farmaajo often accused Kenya of siding with Somalia's breakaway Juba land and severed ties with Kenya in December 2020. In 2019, Kenya banned international flights from Somalia over insecurity concerns. Somalia reacted by barring its officials from attending an international conference in Nairobi. Not content, Farmaajo also banned miraa from Kenya. It was under Farmaajo's watch that Somalia pushed a case it lodged against Kenya in 2014 at The Hague over territory in the Indian Ocean which both countries lay claim to.
The region has a common enemy in Al Shabaab and other terrorist groups. Thus, the necessity of harmonious existence between countries in this region cannot be overemphasised. Mohamud has his work cut out. He must work hard to pacify and rebuild Somalia, and at the same time make peace with Somalia's neighbours.