Make life hard for shady clique out to buy your vote and future
OPINION
By Mark Oloo | Apr 4th 2022 | 3 min read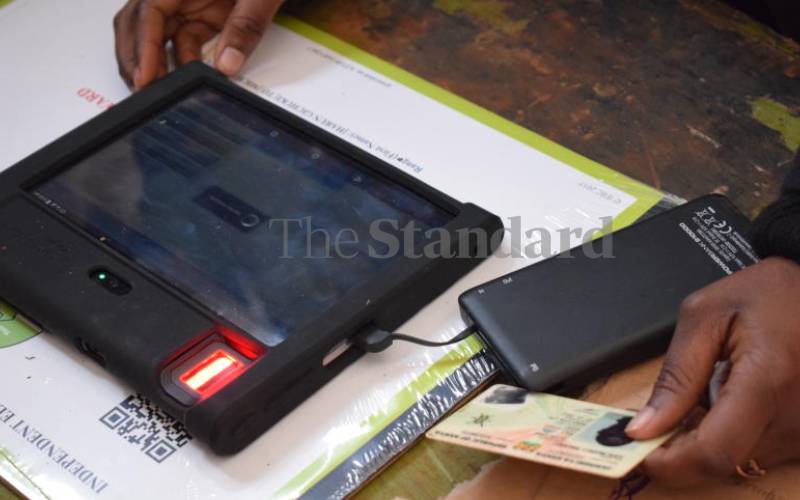 Political hopefuls in our beloved country have a keen friendship with controversy. Many of them will cut corners to reach Canaan.
Last week I travelled through nine counties. In seven, I stumbled upon hundreds of voters in market centres and the wayside lining up to receive handouts.
In two awful instances, a governor aspirant and a parliamentary hopeful were personally dishing out the Sh100 bait to each person who had showed up.
The queues were long and winding. You would think the people were jostling for space in the corridors of heaven. Hungry, dehydrated and unaware they were simply being used by the political elite, they unwearyingly waited for their turn. It was their time to eat.
Not even the presence of cameras and curious visitors could push the cash-dishing politicians into rethinking the implications of their schemes, which however innocent, invite corruption and allow it to dribble through the entire political system.
Last weekend, a pastor complained after witnessing months of poor turn-out of congregants on Sundays. He realised nearly half of them were trooping to political rallies. They were working as 'rented crowds' for aspirants and being paid Sh200 for every appearance.
A crisis of politicians defying basic democratic ideals is unfolding right before our eyes yet the voters and authorities play it down. Public office seekers who dread fair competition are paying for voter support at a worrying rate. Who will save Wanjiku from this blatant defilement of their rights and democratic norms?
Someone should offer an answer. Why is money involved in every political choice we make, including those that simply require goodwill, credible persuasion, experience, skill, the right attitude and good judgment? And this never seems to prick our conscience.
Leave alone questioning the source of the bribe or bait money, most of those receiving the cash hardly see the need ask why they are being given the 'free' money in the first place. Or maybe they don't get the chance to ask these questions. Sadly though, it doesn't strike them that the handouts blur their ability to elect able people who can represent and articulate their matters.
I am not opposed to accepting help from politicians. It could be in the form of a scholarship, a community project meant to build houses for the poor, an orphanage or a harambee for a well known project. But the dishonourable trend of parading the sick and the elderly in long queues to get Sh100 and below to back an aspirant is nothing but a stinking political act.
Unfortunately, money has triumphed over political decency, ability and capability. The haves are having their way and have-nots are seen to suffer the fate of the proverbial frog whose croaking, even if loud and annoying, won't prevent the cow from drinking the river water.
It is fatal to have a country where only the rich can win seats and hold public offices while the poor watch from a far. What seems to promote this sad practice is the fact that many did it in previous elections and had the last laugh. And in many instances, good leaders who are poor or who simply refused to part with cash during campaigns were harshly punished at the ballot.
Once bribed, the voters lose the moral authority to demand quality representation from the openhanded bribe giver. And the elected man or woman will walk around with a big head that after all I bought them…they ate my money and so they have not authority to question my actions.
Four months to August 9, these habits will go on. Already, we have heard claims of mass voter transfers, movement of populations, ID buying and others. The electoral commission and the investigative arms must act. But ultimately, the voter must reject and make life difficult for crafty politicians and their habits in this election. Accountability starts with each and every voter.
The writer is an editor at The Standard. Twitter:@markoloo