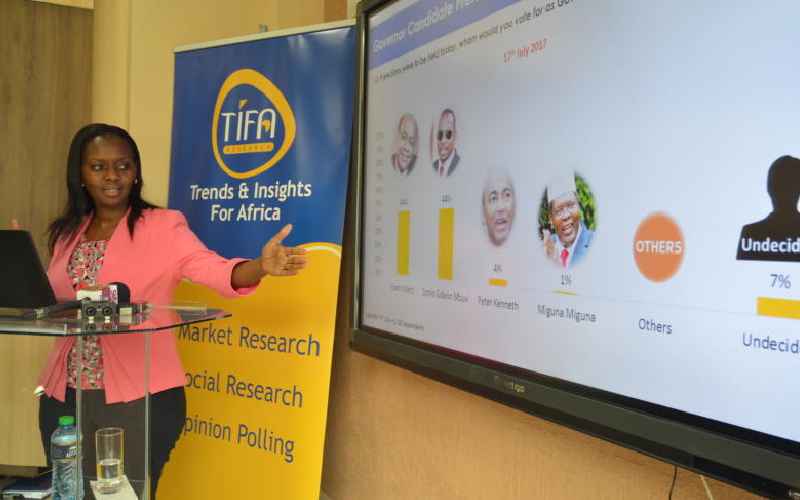 The Political Parties (Amendment) Act of 2022 was crafted by politicians to benefit themselves in this year's elections, without any regard to previous lessons and warnings.
Following the 2007/8 post-election violence and the inquiry by the Justice Kriegler-led commission, a key recommendation cautioned against changing the electoral legal and institutional frameworks less than a year that might impact the Elections Management Body (EMB) and implementation of laws governing elections.
Yet, we have witnessed fundamental changes in the Political Parties Act and shifting of functions and roles between the Independent Electoral and Boundaries Commission (IEBC) and the Registrar of Political Parties.
The new amendments also allowed political parties to come together into one coalition party and key timelines were amended to shorten the period for qualifying as an independent candidate so that losers in the political parties' primaries to be conducted between 16th and 21st April, 2022 can jump ship and transform themselves into independent candidates and submit their names and symbols to IEBC on 2nd May 2022, all in just 10 days!
This means, independent candidates will have no ideology or belief in the ethos and philosophy of independent candidature but will vie as such to ensure their names and symbols are on the ballots. This means they have no conviction of ideology and can easily be bought back by their parties or even voluntarily gravitate towards them if they succeed as independent candidates or just be available to the highest bidder.
The concept of independent political parties hasn't taken root in Kenya to the extent of it becoming a meaningful ideology.
This is just the way politics seem to be played in Kenya. Interestingly, IEBC indicates that the official campaign period begins on 29th May 2022. Seriously?
What have all those huge political rallies been doing?
In addition, the Kriegler report recommended that the IEBC should not be reconstituted less than a year before elections, yet four out of seven commissioners and a secretary who had been acting in that capacity for almost four years were sworn in less than a year to the elections.
While we don't doubt their credentials, their appointments should not have been delayed to avoid unnecessary complaints.
In addition, our EMB has not been sufficiently funded to deliver credible free and fair elections. We hope the budget to be read next month (April) will ensure the IEBC is adequately funded because we cannot afford to take chances with these elections especially as they are transitional and highly contested.
It is a good thing that Kenyans have long ceased to be surprised by the extends to which politicians can go to endear themselves or simply to deceive themselves of their popularity. I have seen numerous opinion polls trending in social media of the same counties and groups of politicians showing huge differences in popularity of the same candidates within a short period of time. It all depends on who is commissioning and paying for it.
Two opinion polls conducted on the same day by different groups showing the one commissioning (lets' say X) scoring like 60%, Y scoring 21% and Z scoring 12% then later the same day, in another one Z scores 70% while X scores 24% and Y 1%!
Clearly, these cannot be scientific opinion polls and may not have been conducted in accordance with the Act governing opinion polls. Politicians love lies and so desperate they will believe anything; their supporters notoriously lie to them that they are the best and will win the election. It is a political pathology difficult to comprehend; but it can lead to serious consequences such as post-election violence.
A candidate who has heard that he will win an election and has been witnessing huge numbers of supporters in his rally may find it difficult to accept loss.
This is why it is critical for supporters and voters to tell their candidates the bitter truth so that they can manage political losses without costing us our peace and stability.