What will it take to stop the killings in Baringo?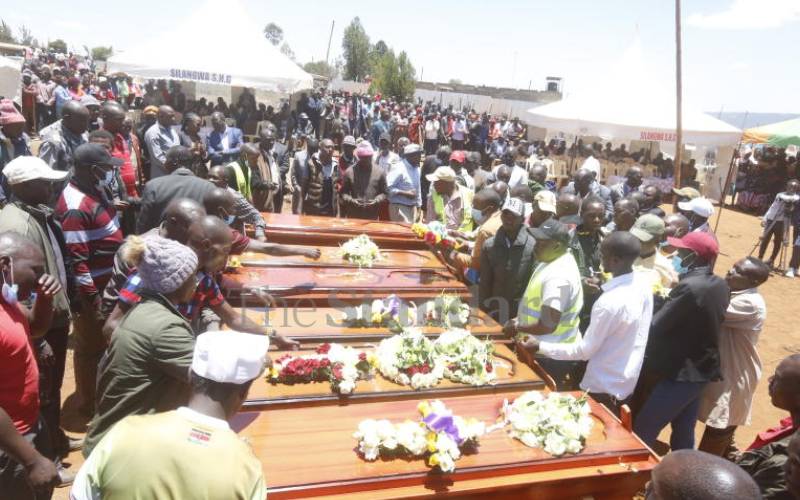 Over the past few weeks, there have been traumatising reports from a county that holds scars of the horrors of banditry attacks, Baringo.
The county boasts a unique landscape; different species of flora and fauna spreading from highlands to lowlands and magnificently scattered hills embodying the serene ambience of Kenya's beauty.
But beneath this beauty lie tales of a chequered and bloody history of banditry attacks, one that has failed to disappear. At least 10 people have been killed in different banditry attacks in the past week.
Families have fled their homes. The once vibrant villages and towns have been deserted. The beautiful highlands and lowlands have become dreadful. The tears from mothers and children for calm and peace have severally been ignored.
"We had our homes, we had our land but because of perennial insecurity menace we no longer live here," a dejected Kasiela resident cried out.
Baringo has not only become hostile for locals but also for police officers.
On Friday, a senior GSU officer was shot dead and his three colleagues injured as gun-wielding bandits took charge of Mochongoi village in Baringo South. Inspector Wycliffe Nyongesa was cornered and killed by bandits as he led his juniors for a routine patrol.
The government's effort to carry out a disarmament exercise in the troubled North has been met with more attacks, consequently more deaths and theft of livestock.
Baringo County Commissioner Abdirasak Jaldesa has on several occasions downplayed accusations from locals and leaders that security officials have conducted their operations with lots of laxities.
"We have done a lot of changes here and there to ensure that we strengthen the security situation around Kasiela and Riverside," he said.
Several efforts by the national and county governments to restore peace and calm have also borne no fruits.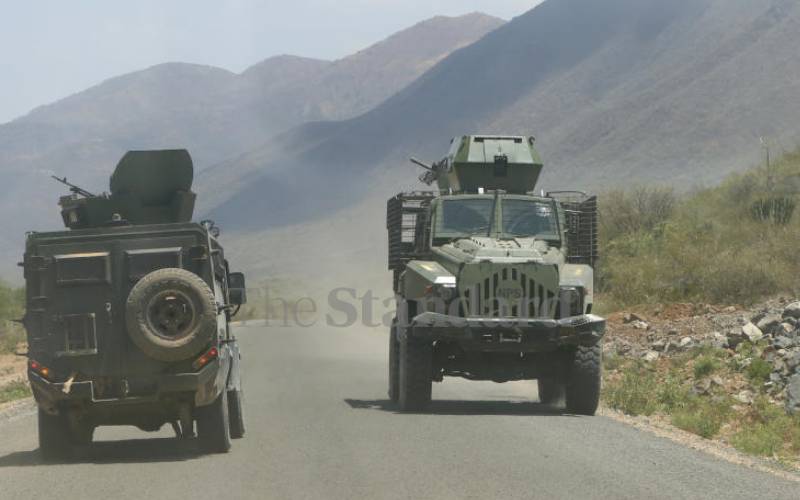 The new Rift Valley Regional Commissioner Mohamed Maalim has, however, vowed to disarm all bandits in the area. "We have pleaded with the criminals several times to surrender the illegal firearms but none heeded to the call. We will carry out forceful disarmament. We will do our work as the Government," he said.
Whether he succeeds or not remains a question of time.
Doctors now fear health centres will soon be full of banditry attack victims if the government does not move with speed to quell the violence.
Meanwhile, 6 of the 8 people killed in the slopes of Baringo were laid to rest yesterday.
Loved ones had wished to bury the banditry horror but instead, are burying their sons.
They pleaded with the government to intervene and wipe out bandits in their homeland. "Why is President Uhuru so quiet when we are burying six of our kin?" they asked.